Current 2020 Presidential Betting Odds For Andrew Yang
Andrew Yang, a venture capitalist running for president primarily on the idea of a "universal basic income," and reminds many people of Bernie Sanders. But Yang has proven himself to be his own type of candidate that no one can really emulate. Considered by many to be too radical for mainstream success, the current 2020 presidential betting odds for Yang are looking surprisingly good right now. Not only is he slowly gaining popularity, but he has sped past many other potential candidates and has qualified for the third set of debates in September.
Andrew Yang is currently trending at +1500 odds to win the DNC's nomination to take on Donald Trump in 2020. To straight out win the Presidency, Yang has +2000 odds of doing so. After the Democratic debates, Yang's election odds have only gotten better and now he has a bit of momentum behind him. He is becoming a safer bet every day. Yang's numbers make him seem like less of a longshot that most smart money says he ought to be, so it'll be interesting to see how the betting lines move over the next few months.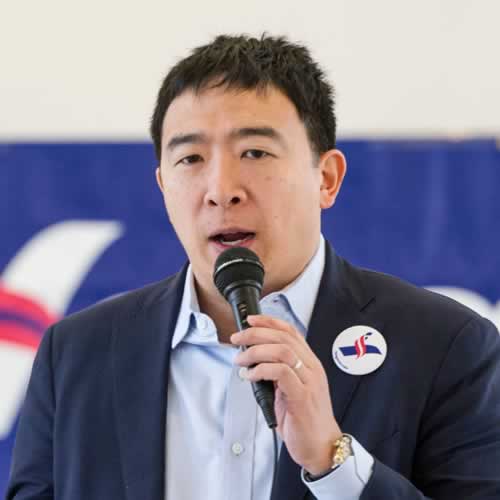 Is It Legal To Bet On The 2020 Presidential Election?
The simple answer to is it legal to bet on the 2020 Presidential elections is yes, it is legal to do so. Most gambling laws in the United States are mostly there to indicate can or cannot offer odds on any given event and the rules surrounding that. Most laws don't straight-up outlaw sports gambling or election gambling, but state-based sportsbooks cannot offer odds on the Presidential elections. To legally bet on the 2020 elections, you will have to go to one of our recommended online offshore sportsbooks. People have been using our recommended online offshore sportsbooks to bet on the election for over a decade. You can also use them to bet on Andrew Yang.
Best Sites To Bet On Andrew Yang Odds
For those interested in betting on Andrew Yang, we have a couple of different websites that we recommend to you. We suggest you stick with our recommended list of online offshore sportsbooks if you are interested in betting on Yang. Other offshore sportsbooks might not have your best interest in mind or give you unreasonable odds. Read our reviews down below to discover we use these offshore sportsbooks to bet on the 2020 elections.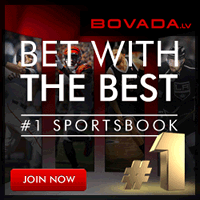 If you are looking for the absolute industry leader when it comes to election odds and offshore gambling, then look no further than Bovada. Bovada is constantly considered by many to be the very best online offshore sportsbook and with good reason. They offer more 2020 Presidential election odds than anyone else. This means that they also have more Andrew Yang odds as well. Bovada is absolutely the best place to get started if you are part of the Yang Gang.
If you are a fan of Andrew Yang, then you might be a fan of Bitcoin. If not, let us give you a reason to consider Bitcoin. Bovada offers an exclusive bonus for those who use Bitcoin rather than any other deposit method. If you decide to use Bitcoin to deposit cash on your free Bovada account, then you can get a 75% matching bonus for up to $750. All you need to do is use the promo code BTCSWB750 to claim your bonus. Use those funds to bet on Andrew Yang in a number of different ways on Bovada.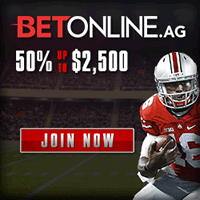 Do you think that Andrew Yang still has a fighting chance? Do you want to use an online offshore sportsbook that agrees with you? Then you should highly consider using BetOnline to wager on Andrew Yang betting odds. The 2020 Presidential election section of the website always has its odds updated because news is constantly happening throughout the day. If Andrew Yang unveils a new plan to combat climate change or anything of the sort, you can better believe the odds will move around on BetOnline.
To get started to bet on Andrew Yang, we recommend you take advantage of the 50% Welcome Bonus. The bonus is available for your very first deposit. You will get a 50% bonus on your first deposit for up to $1,000. Use the promo code BOL1000 to claim that bonus. You can use that money to bet on Andrew Yang or use it to bet on sports and a number of other events that is available on BetOnline.
2020 Presidential Candidate Bio: Andrew Yang
Andrew Yang currently sits on the Board of Directors for Venture for America, a fellowship program that he founded in 2011. Yang was born in 1975 in Schenectady, New York. He will be 45 years old at the time of the 2020 presidential election. His parents immigrated to the United States from Taiwan in the 1960s. His father worked as a researcher for IBM and his mom worked as a systems administrator at a local university. Yang went on to receive a Bachelors of Arts degree in economics and political science from Brown University. He later attended Columbia Law School where he earned his JD. After years of working in the private sector, Yang now resides in New York City with his wife and two sons. He is a member of the Reformed Church of New Paltz and will be running for president as part of the Democratic party.
Yang has also written two books including "Smart People Should Build Things: How To Restore Our Culture of Achievement, Build a Path for Entrepreneurs, and Create New Jobs in America" as well as "The War on Normal People: The Truth About America's Disappearing Jobs and Why Universal Basic Income Is Our Future". Universal Basic Income is Yang's lead platform going into the 2020 Presidential election. If elected, Yang would also be the first person of Asian descent to ever serve as President.
Andrew Yang began his career in 1999 where he served as a corporate attorney at Davis Polk &Wardwell in New York City. After only one year, he left the firm to launch Starving.com. The website was intended to be a celebrity-affiliated philanthropic fundraising platform but folded only one year later. In 2001 Yang joined MMF Systems, Inc. and served as a Vice President to the healthcare software startup. After four years of working in the healthcare industry, Yang turned his attention to helping those looking for a higher education. He and a friend started Manhattan Prep, which was a company geared towards providing GMAT test preparation. The company grew from five to 69 locations across the country and was eventually acquired by Kaplan.
After the acquisition, Yang began to work on a nonprofit fellowship called Venture for America. The organization aims to further educate recent graduates in entrepreneurship by providing them with a two-year apprenticeship at startups across the country. Yang was selected by the Obama Admiration as a "Champion of Change" in 2011 for his is efforts in VFA. In 2015 his was also selected by the administration as a "Presidential Ambassador for Global Entrepreneurship." Yang officially stepped down as CEO of Venture for America and declared to run for president in 2017. He has been working on the fellowship's board of directors and has been working on his 2020 presidential campaign ever since.