Current 2020 Presidential Betting Odds For Bernie Sanders
While many political analysts have opined that Bernie Sanders' time has come and gone on the biggest national stage that may be premature. The current 2020 presidential betting odds for Bernie are still fairly strong, and the Vermont senator has proven himself in the first few primary states. He has another chance to convince the nation that he's the best Democratic candidate to take on Donald Trump. Now that the field is down to him and Joe Biden, it will be interesting to see how Sanders fares.
Most of the top election betting sites have Sanders sitting pretty near the top of the odds boards. Bernie Sanders currently has +700 odds of becoming the Democratic nominee. Sanders also has +1400 odds of becoming the next President of the United States. Sen. Sanders has always been in the top four spots for who has the best odds on them, and for good reason too. Even while others are shooting ahead or falling behind, Sanders has always been a favorite to win the Democratic nomination. There are an awful lot of folks who think Sanders would have beaten Trump in the 2016 general election. Will he get a chance to prove them right in 2020? He'll have to go through Joe Biden to do so.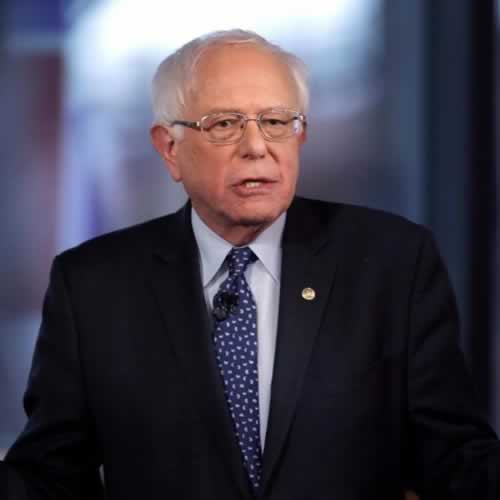 Is It Legal To Bet On The 2020 Presidential Election?
While it may seem too good to be, it is legal to bet on the 2020 Presidential Election. The caveat is that it is only legal if you are using an online offshore sportsbook. Local bookies have never been a safe option, and laws within the country prevent state-based sportsbooks from taking action on the election. Online offshore sportsbooks that are based overseas, on the other hand, are not subject to either state or federal law which means they are able to set lines for pretty much any contested and highly viewed event around the world. The U.S. presidential election has implications for everyone across the globe which is why you can find 2020 Presidential election odds at any of the offshore betting sites we recommend below.
Best Sites To Bet On Bernie Sanders Odds
Bernie Sanders made headlines all throughout the 2016 presidential election so it only makes sense for his name to appear among the top candidates at online offshore betting sites. However, it's important to note that not every site has the same 2020 Presidential betting odds for Bernie Sanders and not every site is trustworthy. We've scoured the internet to find you the two best sites for betting on Bernie Sanders odds to win the 2020 presidential election based on the sites long-standing history of serving political odds, processing payments in a timely manner, and for providing excellent customer service.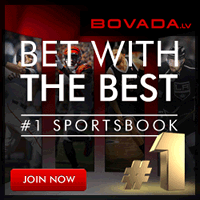 Bovada is one of the most recognized names in all of online gaming. The site offers odds on almost every event you could think off. This includes sports matches from around the world, popular TV series, and of course major elections in the U.S. Bovada has arguably the cleanest layout of any online betting site so finding 2020 Presidential election odds for Bernie Sanders only takes a few clicks. Bovada also has a fast and responsive mobile browser so if you choose to bet on Bernie Sanders from your smartphone you can. This can be done no matter where you're at so you could even be watching a debate, watching the news, or at a Bernie Sanders rally and put your money on your favorite candidate.
Bovada has odds for Bernie Sanders to win the Democratic primary as well as the general election. Given his past campaign and recognizable platforms such as healthcare for all, he is a front-runner on the site. If you choose to place a bet on Sanders you will also have a couple of different options. Bovada accepts credit and debit cards such as Visa and Mastercard but id you want to choose Bitcoin you can. Cryptocurrency is the newest wave of online payments so it would only be fitting to bet on one of the most progressive candidates in the race in this manner.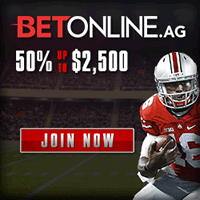 BetOnline is one of the oldest betting sites on the market and they have stood the test of time for good reason. The site has continuously adapted to modernize its site to include betting lines for all of its customer's interests and that includes 2020 presidential election odds. Betting odds for Bernie Sanders specifically can be found on BetOnline but the only option you have right now is the odds to win the general election. There aren't any for the Democratic primary at this time but that could change as candidates start to get weeded out of a highly contested field.
One great advantage BetOnline does have over its competitors is that the site is able to accept payments in a number of different ways. You have the option to use a card and bitcoin, similar to Bovada, but you also have the options to use methods such as ripple, person to person, money orders, checks, and bank wire transfers just to name a few. There are almost as many deposit options as there are Democrats running for president. This makes betting on one of the oldest candidates simple and easy. If you get confused, the site has 24/7 customer support so you can always be sure that your bet on Bernie Sanders to win the 2020 Presidential Election goes through.
2020 Presidential Candidate Bio: Bernie Sanders
Senator Bernie Sanders is a politically independent member of the United States Senate, representing Vermont. Sanders is making a second attempt to become President of the United States. Senator Sanders was born on September 8th, 1941 in Brooklyn New York and will 79 by the time the 2020 elections have been completed. Sen. Sanders is of Jewish faith and heritage, but he said that he is not actively involved with organized religion. Sen. Sanders has one biological child with his former girlfriend. His current spouse is Jane O'Meara Sanders, and the Senator considers her three children to be his own. He now has seven grandchildren.
Sen. Sanders initially attended Brooklyn College and transferred to the University of Chicago where he graduated with a Bachelor of Arts degree in political science. Sen. Sanders said he found participating in politics to be a better educator than college. While as a student, Sen. Sanders was an active protestor for racial equality. After college moved back to New York City and had a wide variety of jobs. He then moved Vermont and worked as a carpenter, filmmaker, and writer.
Senator Bernie Sanders originally was a member of the Liberty Union Party. In 1972, he ran for governor of Vermont which he ultimately loss. Sen. Sanders then ran for U.S senator in 1972 and in 1974. He lost both of those races as well. Finally, he ran unsucessfully for Governor of Vermont once again in 1976 and ended up leaving the Liberty Union Party in 1977.
In 1980, Senator Bernie Sanders ran to become the mayor of Burlington, Vermont. Sen. Sanders ultimately won the mayoral race by just 10 votes. He assumed office in 1981. Sen. Sanders had a large number of supporters in his city council. During his time as mayor, Sanders balanced the city budget and led extensive downtown revitalization projects. He remained mayor of Burlington until 1989.
In 1988, Senator Bernie Sanders began his campaign to join the U.S. House of Representatives. He ultimately lost that race, but he ran again in 1990. Sen. Sanders won the race and became the first independent elected to the U.S. House of Representatives since 1950. During his time in the U.S. House, Sen. Sanders often criticized members of both the Democratic and Republican party for working for the wealthy rather than the people they represent. He also voted for a number of measures that involved gun control. He voted against the original Patriot Act Legislation. Sen. Sanders voted against the War in Iraq and then gave a speech criticizing his fellow lawmakers and President Bush for allowing it to happen. He remained in the U.S. House of Representatives until 2007.
In April 2005, Senator Bernie Sanders declared that he was going to run for the U.S. Senate. He received endorsements from high level Democrats, such as Senator Chuck Schumer, which made it nearly impossible for any other Democratic candidate to run. Sen. Sanders ultimately won the race to become a member of the U.S. Senate. Prior to 2016, Sen. Sanders had a below average success rate in sponsored bills passed and successful amendments made. During his time in the Senate, Sen. Sanders had said multiple times that big banks and corporations needed to be broken up. He advocated for a tax system that wouldn't disproportionately benefit the rich and this was shown in 2010 when he did an eight-hour filibuster against Bush-era tax rates. He has also created bills that would increase the national minimum wage to $15 an hour.
In 2015, Senator Bernie Sanders declared that he was going to run for President of the United States. At first, he was considered a fringe candidate that didn't have a chance. Throughout his campaign, he won 23 primaries and caucuses and earned 46% of the pledged delegates. He only took small donations during his campaigned and was favored by young people. He campaigned on the same messages he has been saying since he became a member of the U.S. House of Representatives. Sen. Sanders ultimately lost the primaries and then endorsed Hilary Clinton to become president.
In February 2019, Senator Bernie Sanders declared once again that he would run for president. He will be running as a Democrat for the 2020 Presidential Election. However, Sen. Sanders has signed the paperwork that indicates that if he is unsuccessful in his presidential campaign, he will run as an independent for his Senate seat. Sen. Sanders is running a very similar campaign compared to his 2016 run, but he said that the experience he gained will guide his campaign trail.