Current 2020 Presidential Betting Odds For Beto O'Rourke
The current 2020 Presidential betting odds for Beto O'Rourke do not exist anymore because, in a surprising turn of events, he has dropped out of the race. During the beginning of his campaign, O'Rourke was near the top of the odds boards and people thought of him as a good alternative to most democratic candidates. O'Rourke at time offered policy ideas that were further left than the other candidates, especially when it came to the issue of guns. He did not win the senate race but O'Rourke wanted to work for Americans. In the end though, O'Rourke did not see a path to the White House.
To put it simply, O'Rourke does not have any more odds on him become President or the Democratic nominee. He decided that he did not have any chances of winning the Democratic primaries and decided to remove himself. This is surprising because O'Rourke has made it to every debate while many who have not are still trying to run for President. Perhaps with O'Rourke dropping out of the race, many other Democratic candidates will follow suit. In the end, you can still bet on the 2020 elections even with O'Rourke out of the race.
To put it simply, O'Rourke does not exactly have the best odds of being the next President. Right now, on Bovada, O'Rourke has +10000 odds of becoming the Democratic nominee. O'Rourke also has +15000 odds of becoming the next President of the United States. Although these are not the shortest odds, these odds would indicate a really strong payout if O'Rourke did manage to win. If you have some money to spare, put some money down on O'Rourke and earn yourself a big paycheck.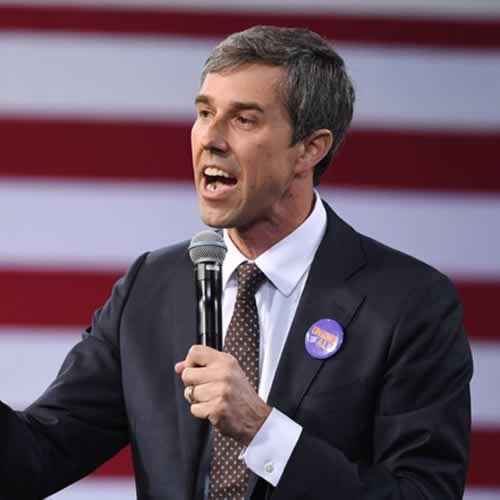 Is It Legal To Bet On The 2020 Presidential Election?
Yes, no matter what state you live in, you are legally allowed to bet on the 2020 presidential election. This is possible in states that have both approve sportsbooks (and sports betting) measures as well as states that haven't. Just know that US-based sportsbooks do not carry action on election odds. You must use online offshore sportsbooks to bet on O'Rourke. Because no federal laws exist that prevent Americans from using offshore betting sites, there are no laws or regulations standing in your way. Keep in mind that many sites will offer political betting odds on the US election, but it is important to find a site that is both legal and safe. The safety aspect comes with choosing a sportsbook that is regulated by their home country and has a license for its operations. Both of the sites we list below follow this standard and will allow you to find betting odds on political events, entertainment, sports, and more.
Best Sites To Bet On Beto O'Rourke's Odds
Even though odds on Beto O'Rourke does not exist anymore due to him dropping out, there are a few hundred sites to wager on him, but the best ones all have common practices: reliable money transferring (both incoming and outgoing), quality customer service, and a user-friendly betting platform that can be accessed from your computer or phone. You do not have to look all over the internet for the best betting sites for election odds because we have already found the best ones in the business. Both Bovada and BetOnline offer excellent opportunities to bet on the 2020 presidential election from the main draw to various prop bets along the way.
Bovada Odds For Beto O'Rourke's Democratic Nomination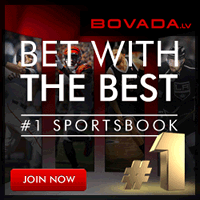 The Most Trusted Sportsbook In The Industry
Although O'Rourke does not have odds on Bovada anymore, you can still wager on the 2020 election with various props and lines. They are never shy to offer users action, as they are known for posting betting lines earlier than anyone else in the industry as well as reliably paying out their customers in a timely manner. If you want a break from the political action, you can also use your account balance at their online casino, regular sportsbook, or horse racing section.
Bovada is known for the customer service and grants its new members with an automatic promotion of 50% of their first deposit. This will get matched up to $250, but this number can increase to $750 if you deposit the first time with Bitcoin. On your first Bitcoin deposit, you will receive a 75% matching bonus for up to $750. This requires the code BTCSWB750 and gets you on the right track from the get-go. Be sure to scan around the site, as they also offer promotions such as risk-free wagers, free mobile betting, and more.
Odds at BetOnline For Beto O'Rourke And The 2020 Presidential Election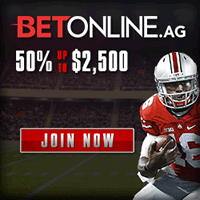 Get $500 For Every Qualifying Deposit
Although you cannot bet on Beto O'Rourke anymore, signing up at BetOnline will give you excellent opportunities to take action on the 2020 Presidential Election. Their site and mobile betting platform are extremely user-friendly, allowing you to jump from the sportsbook to the casino and other features at ease. Also, they are known for some of the quickest payouts in the business, allowing funds to be in your hands within 48 hours depending on your withdrawal method. There is nothing this site doesn't offer, as the political betting odds on BetOnline can be found in the futures section.
If you become a member at BetOnline, you will be granted with a welcome bonus – but what site doesn't offer that. Instead, BetOnline takes it a step further and gives you bonuses on every deposit that you make, for life. This is for every deposit, regardless of the time, the amount, of how many times you have sent them money. Use the code LIFEBONUS for a 25% match (up to $500). If you have crypto, look into their similar promotional offer, which extends the match percentage up to 35.
2020 Presidential Candidate Bio: Beto O'Rourke
Former Representative Beto O'Rourke is a member of the Democratic Party. After failing to become a senator, Frmr. Rep. O'Rourke is planning on becoming the next President of the United States.  O'Rourke was born on September 26th, 1972, in El Paso, Texas. He will be 47 years old at the time of the 2020 Presidential Election, and he has been a member of the Democratic Party all of his life. He graduated from Columbia University with a Bachelor of Arts in English Literature. During his upbringing, he became a fluent Spanish speaker. O'Rourke's father died during a bicycle accident back in 2001 where he was struck by a car. O'Rourke eventually married Amy Sanders in 2005. He and Amy now have three children together. Frmr. Rep. O'Rourke has been a lifelong member of the Roman Catholic church.
After college, O'Rourke had a career in business. He opened an internet service and software company. He published an online newspaper though that company and KTSM-TV has ads running through that site. His wife now operates the business that he created.
In 2002, Forme Rep. O'Rourke began his involvement in politics by volunteering for various political candidates that he agreed with.
In 2005, O'Rourke became a member of the El Paso City Council, becoming one of the youngest members to serve that position. He then was immediately elected to become the Mayor pro tempore of El Paso and filled in the mayor's place when they were not available. O'Rourke was the Mayor pro tempore for a year, ending his term in 2006. O'Rourke continued his position in the City Council until 2011. He was a supporter of a redevelopment plan for a depressed area in El Paso. Frmr. Rep. O'Rourke faced criticism because his father-in-law would have been involved with redevelopment. He and his fellow council members attempted to legalize marijuana in El Paso, but it was vetoed by the mayor.
In 2013, Former Representative Beto O'Rourke became a U.S. House representative for Texas. During his time as a congressman, he held a town hall at least once per month to get an idea of what his district expects of him. He pushed for accountability at the border to address the mistreatment of migrants coming to the US border. Beto said that he believed in term limits, so he decided to vacate his seat in 2019.
Former Representative Beto O'Rourke was not done though. He decided that he would challenge incumbent Ted Cruz for his position in the U.S. Senate. He was considered a longshot candidate due to the fact how conservative Texas is as a whole. O'Rourke received many endorsements and raised money without any PAC backing, but he ultimately lost to Ted Cruz by about one percent of the vote. Through his actions, many Democrats were elected in Texas when they otherwise would not have. Frmr. Rep. O'Rourke decided to use the nationwide momentum he created for his Senate campaign and is now running for President of the United States. He believed that the strong contrast on immigration he has compared to President Trump and his bipartisanship would allow him to become the next President of the country. But despite his believes, he realized he had no path to the White House and O'Rourke has officially ended his bid to become the next President.