Current 2020 Presidential Betting Odds For Bill Weld
The current 2020 presidential betting odds for Weld aren't that strong. Bill Weld, the former Republican governor of Massachusetts, has the distinction of being the first candidate to challenge Trump in the Republican primaries for next year's general election. There is not much precedent for successfully primarying a sitting US president, and that trend is unlikely to change by Weld, who is generally unknown and out of the spotlight of the general media.
Even though Bill Weld is not considered a credible challenger to Trump, he does have odds on him to take the Republican candidacy and to win the 2020 election. Weld currently has +6000 odds of becoming the Republican candidate. Weld also has +125000 odds of becoming the next President of the United States. Although he is a long shot, he definitely would be a huge payout if he does manage to win. With that in mind, you can read more about how you can place your bets on Weld down below and take a peek at his achievements in his political career.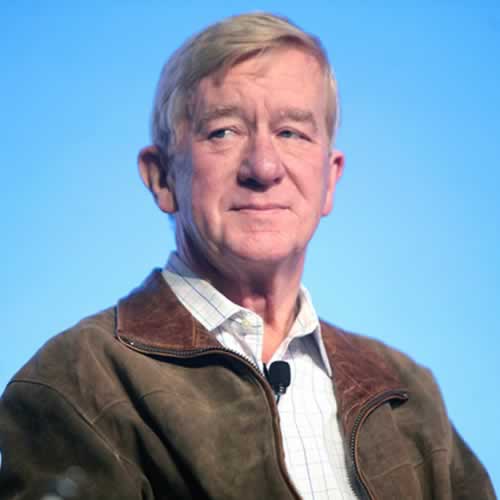 Is it Legal To Bet On The 2020 Presidential Election?
Just as Americans have the freedom to vote on their president, it is legal to bet on the 2020 presidential election. Unfortunately, sportsbooks that are based in the US cannot take bets on elections. This is because there are rules and laws put into place that prevent them from doing so. But that does not mean you cannot wager on the 2020 elections. Betting sites based outside of the United States don't have to worry about this possibility because they are not affected by the election and their handle is accumulated by bets happening all across the world. The sites we recommend below meet that criteria and are available to anyone interested in Bill Weld betting odds for the 2020 Presidential Election.
Best Sites To Bet On Bill Weld Betting Odds
There are plenty of good online offshore sportsbooks that are taking bets on Bill Well betting odds. Due to US-based sportsbooks not having the ability to put odds on the presidential elections, you have to take your bets online. But not all online sportsbooks have your best interest in mind. That is where we come in. down below are the best and safest online offshore sportsbooks on the internet. These sites will give you fair odds on Weld and are completely safe to use.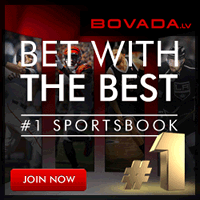 The Best Sportsbook To Put Money On Bill Weld
One of the biggest features Bovada prides itself on is the sheer amount of wagering possibilities they offer on their site, including the 2020 Presidential Election betting odds. Bovada currently has the most lines available of any top offshore betting site. They have betting odds for who will win the 2020 Democratic primary, Republican Primary, the general election, and which political party will end up winning the general election as well. They even have odds for the most outlandish possible candidates, including Kanye West who announced he would be running for president years ago. It will only be a matter of time before Bill Weld becomes a choice for political bettors.
If you are wanting to bet on Bill Weld to win the 2020 Presidential Election, you will be able to do so from either your desktop computer or your mobile device. Bovada is able to offer a fast, fluid, and responsive user experience no matter what piece of technology you're using. As long as you have an internet connection you can access betting odds for the 2020 Presidential Election and potentially win real money from the country's biggest decision.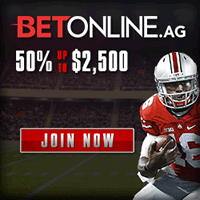 Get A $1,000 Bonus On Your First Deposit
BetOnline is the go-to site for sports bettors across the world, but the site offers so much more. Betting odds for the 2020 Presidential Election is right for the taking and BetOnline makes it easy to put money down on the candidate of your choice. Not only can you use traditional methods such as credit or debit cards to load your account, but you also have options such as check, bank wire transfer, and even a number of different cryptocurrencies. Receiving your winnings is also just as easy and BetOnline can process withdrawals in as little as 48 hours.
As of right now BetOnline only has odds for the general election in November of 2020, but other odds are sure to come up the closer we get to that date. One great aspect of the site to keep in mind is their sportsbook welcome bonus. Because the 2020 Presidential betting odds are technically located within the sportsbook section of their site, you'll be able to use this bonus towards any presidential wagers you hope to make.
2020 Presidential Candidate Bio: Bill Weld
Former Massachusetts Governor Bill Weld was born in 1945 in Smithtown, New York. He will be 74 at the time of the 2020 presidential election. His father worked as an investment banker and his mother is a direct descendant of William Floyd, one of the signers of the Declaration of Independence. His ancestry on his father's side also includes Edmund Weld, who was one of the first students at Harvard College. Bill Weld, along with 18 other family members have attended Harvard since it's inception and two buildings at the college are named after the family. Bill Weld graduated from Harvard College with an A.B. in classics in 1966 before studying economics at University College, Oxford. He finished his schooling by graduating with a J.D. from Harvard Law School in 1970.
After years of working in various government positions, Weld now lives in Canton, Massachusetts. Weld has published three books throughout his career and is a member of The Episcopal Church. While he ran as a Vice President candidate for the Libertarian party in 2016, he will be challenging President Trump for the 2020 Republican GOP nomination.
To begin his career, Bill Weld served as counsel with the U.S. House Judiciary Committee at the time of the Watergate impeachment. In 1978 he ran for Massachusetts Attorney General against incumbent Francis X. Bellottii but was only able to secure 21.6% of the votes. Three years later, Weld was appointed as U.S. Attorney for the District of Massachusetts in 1981 by former President Ronald Reagan. Weld gained recognition at the time for fighting against public corruption.
After five years of that role, Weld was promoted to head of the Criminal Division of the Justice Department in Washington. Although, through only two years of working in his Washington post, Weld along with others resigned in protest due to improper conduct by United States Attorney General Edwin Meese. In 1990 Weld ran for Governor of Massachusetts, won, and went on to serve two terms.  In 1996, Bill Weld ran for U.S. Senate to challenge incumbent John Kerry but was unsuccessful in that campaign. Instead, Weld returned to the private sector where he became a partner for the international law firm of McDermott Will & Emery. During the 2004 presidential election, Weld aided President George Bush in his debates against John Kerry. Weld also went on to endorse presidential candidates Mitt Romney in 2012 and Barrack Obama in 2008, as well as John Kasich for the Republican primary in 2016.
Bill Weld is most recently known for running as part of the Libertarian party ticket to serve as Vice President candidate along with Gary Johnson for the 2016 Presidential race. Their ticket gained 3.28% of the vote, raking in the highest number of votes in the party's history. In January of 2019, Weld rejoined the Republican party and in April of 2019 he announced his candidacy for President of the United States.