Current 2020 Presidential Betting Odds For Cory Booker
Cory Booker's current 2020 presidential betting odds are high when you compare him to the back of the pack, putting him just behind the presumptive leaders. Booker is definitely appearing to be a serious candidate. He is one of the few who have qualified for all of the Democratic debates so far while many others did not qualify or had to drop out of the race. Whether or not the country will take a New Jersey candidate seriously, well, that's another matter.
Right now, Booker has +7500 odds to win the Democratic nomination. Booker has +12500 to win the presidency next year. Even with solid representation in the first debate, Booker's odds did not change, which actually is a negative sign. What's worse is that after the second round of debates, Booker's odds have only gotten worse. This is despite the fact that many news sources are saying that Sen. Booker was one of the winners for each of the debates he participated in. It's hard to say why sports bettors have no faith in Booker, but his odds are getting worse with time. If you still believe that the odds have no real say on his chances of becoming the Democratic nominee, bet on Booker and you can potentially make a lot of money.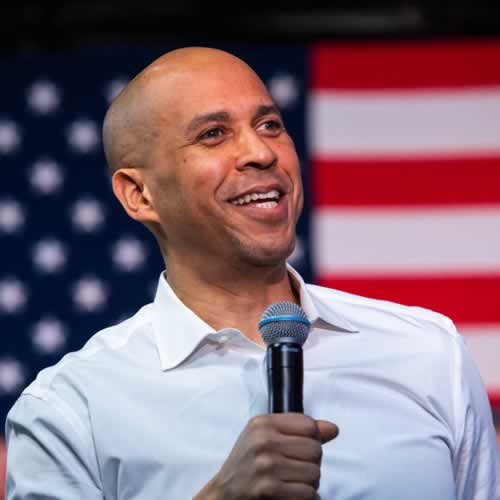 Is It Legal To Bet On The 2020 Presidential Election?
It doesn't matter if you want to review the betting lines, take action on who will win the Democratic ticket, or bet on who will become the next president, legal betting sites exist to serve this purpose. Even with many states legalizing sports betting and offering betting odds at local gambling establishments, many are unable to provide election-based odds due to state regulations. Instead, these offshore operators are the next best thing and have been allowing Americans to bet on politics for decades. The legality stems from the country only having a few federal gambling laws with none of them pertaining to the use of offshore sites. As long as the sportsbook is located outside of the country, you have every legal right to use their operations. As far as legitimacy and security go, you want to look for a site that is registered and licensed in their home country as a gambling establishment, indicating that they have some regulatory body that they must adhere to.
Best Sites To Bet On Cory Booker's Odds
The best reputable sites follow the protocol listed above and our favorites are Bovada and BetOnline. With these options, you will find ample presidential betting odds and even prop bets for how debates will go. Both of these operators are known for their years of positive customer experience and reliable payout methods that keep the legitimacy of the sites without question. Cory Booker's betting odds to win the presidency may differ between these sites, but that only leaves you the best opportunity to take the best price if you believe in him to win.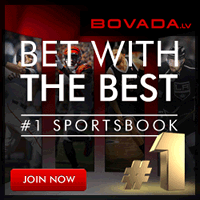 When using Bovada, you will find that the transition between the sportsbook, racebook, and online casino is extremely quick and easy. This makes betting on whatever you want a luxury at Bovada. But for the betting odds on politics, Bovada lists odds on if Cory Booker will win the Democratic ticket as well as Booker's odds to win the US Presidency. With excellent customer service and multiple depositing options, this should be the first place you look when attempting to join an offshore site.
New members are welcomed with a bonus, but that isn't the only benefit to using Bovada. Aside from the potential $250 you can earn in free play for making your first deposit – they match you by 50% - you can also find sportsbook, casino, and racebook promotions. If you have Bitcoin, some of the best opportunities are presented to you, as they offer upward of $5,000 in free play between the sportsbook and casino. Use the code BVSBITCOIN50 to access the sportsbooks bonus, which gives you up to $500 in sportsbook free play.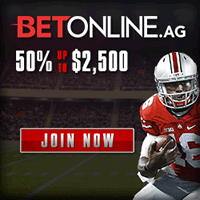 BetOnline provides an excellent outlet for those looking to bet on the upcoming US presidential election. Whether you want to wager on Trump, Booker, or any of the other candidates, betting lines will be presented in a variety of ways. Their odds are listed under the futures section, as they do not have a political page on their sportsbook. Be sure to take advantage of their useful links section, which details the latest news or what is happening in the world regarding the election.
If you are a crypto-holder, this is likely the best site for you. As Bovada only accepts Bitcoin, BetOnline will accept Bitcoin, Bitcoin Cash, DASH, Ethereum, and Litecoin all will offer a much better bonus in the process. On your first-ever deposit, watch your crypto deposit double (up to $1,000) with the code CRYPTO100. For every deposit after, enter the code CRYPTO35 to receive a 35% boost for life. If you don't own any crypto, we still recommend this site, as their customer service, risk-free wagers, and other non-crypto bonuses make it extremely worthwhile.
2020 Presidential Candidate Bio: Cory Booker
Cory Anthony Booker, current US Senator (D-NJ) and 2020 Democratic candidate for the US presidency, was born on April 27, 1969, in Washington, DC. Both his mother and father were executives at IBM. Booker grew up in Harrington Park, New Jersey in a very religious Methodist household and has one older brother, Cary Booker, Jr. Booker played high school football and was named to the 1986 USA Today All-USA high school all-star team. Booker earned his bachelor's degree from Stanford University in 1991 and then a master's degree the following year. In 1994, after being awarded a Rhodes Scholarship, he received an honors degree in United States history as part of The Queens College (Oxford University). He graduated from Yale Law school with his JD degree in 1997. Sen. Booker is involved in vegan activism and is currently dating actress Rosario Dawson. He has never been married and has no children.
From 1998 to 2002, Booker held a seat on the Municipal Council of Newark, Central Ward. On July 1, 2006, Sen. Booker became the 38th Mayor of Newark. During his time as mayor, Booker implemented Michelle Obama's "Let's Move!" initiative to fight childhood obesity. Booker has been a trailblazer in American politics in at least one way, as he twice voluntarily decreased his mayoral salary. Booker was and remains a member of Michael Bloomberg's Mayors Against Illegal Guns coalition. In 2013, Booker was elected to the United States Senate, where he represents New Jersey. In an announcement on February 1, 2019, Booker shared his intent to run in the 2020 Presidential election. At the time of the election, Booker will be 51 years old.