Current 2020 Presidential Betting Odds For Elizabeth Warren
Senator Elizabeth Warren would like nothing more than to defeat Trump in next year's general election. However, she'll have to get there first, and her current 2020 presidential betting odds show that plenty of potential voters think she can go the distance. Initially, Sen. Warren was not really considered that strong of a candidate. She was often compared to Senator Bernie Sanders and trailed behind many of the other candidates. But ever since Warren revealed here plan to forgive student debt, she is riding a wave of momentum that doesn't seem like it is stopping anytime soon. In fact, polls are and odds boards are saying that Warren is now the frontrunner to winning the Democratic nomination.
Political bettors seem to agree with that sentiment. On the odds boards alone, is ahead of everyone else. Warren currently has -120 odds of becoming the Democratic nominee. That is the best odds that anyone has had for this category. Warren also has +225 odds of winning the Presidency outright. She has shot past Joe Biden in the odds boards and now has some of the best chances of winning the Democratic nomination. It's a long road ahead, but betting on Warren at this point is a safe bet.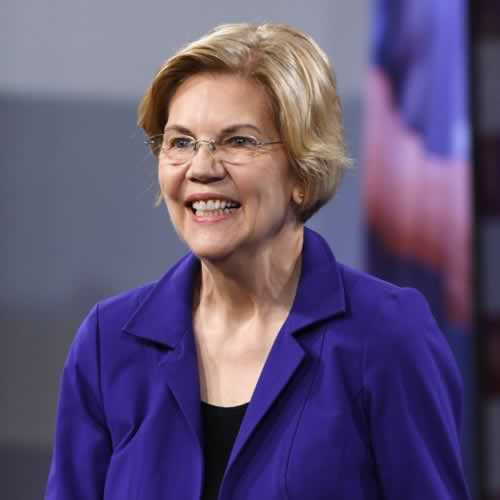 Is It Legal To Bet On The 2020 Presidential Election?
Yes, it is absolutely legal for you to bet on the 2020 Presidential election. But you have to be aware of where you can actually make your bets. Although sportsbooks are opening all over the United States, none of them can take action on the election. There are laws that prevent sportsbooks from doing so. But that doesn't make betting on the election outright against the law. You just need to use one of our recommended online offshore sportsbooks and you are good to go. There, you can see the odds on Elizabeth Warren and all the other candidates running for President.
2020 Presidential Candidate Bio: Elizabeth Warren
Elizabeth Warren was born in Oklahoma City, Oklahoma in 1949 and will be 70 years old by the time of the 2020 presidential election. She is the youngest of three children and was raised Methodist. She described her family as living "on the ragged edge of the middle class". This was why she began working at only 13 years old as a waitress. While in high school she was part of the debate team and won the state debating championship. At only 16 years old, she earned her a scholarship to George Washington University. She attended for two years before marrying Jim Warren and moving to Houston, Texas. She then finished her undergraduate degree at the University of Houston and graduated with a Bachelor of Science in pathology and audiology.  She later moved to New Jersey and received her J.D. from Rutgers Law School. Warren had two children before eventually filing for divorce with her husband, Jim Warren. She later remarried to law professor, Bruce H. Mann, but chose to keep her first husband's surname. Even though she was formerly registered as a Republican, Warren is running as part of the Democratic party.
Bets Sites To Bet On Elizabeth Warren
Not all online sportsbooks are going to have your best interest in mind, so you need to know which sites are trusted. We ourselves use sites like Bovada and BetOnline to wager on Elizabeth Warren and the 2020 election. The reason for this is because sites like these are industry leaders that have been around for decades. These sites are based outside of the US and have been taking election bets for over a decade. They are the perfect sites to bet on Warren. Read our reviews down below to find out why we love these sites so much.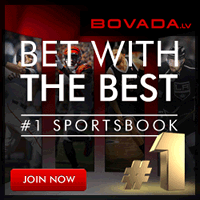 When it comes to the best of the best, it is without a doubt Bovada. Bovada is considered to be the industry leader when it comes to election betting and with good reason. They always update their election odds on a regular basis. If Warren comes out with another plan, you better believe the odds will be updated to reflect what is going on in the political world. Plus, signing ups is absolutely free.
Once you created your new Bovada account, don't forget that you can take advantage of their 50% Welcome Bonus. When you make your first deposit, Bovada will match your first deposit by 50% for up to $250. This welcome bonus is great to make sure you can get the most out of your election betting experience. You will make a pretty profit if you use that money to bet on Warren to win the Democratic nomination and the 2020 Presidential race.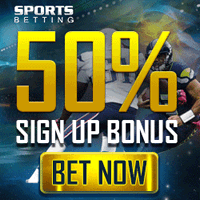 Do you want a website that has election odds faster than anyone else? Do you want the best bonuses in the industry? Then look no further than SportsBetting. SportsBetting does both of these things and it is an easy site to navigate. Plus, SportsBetting has been taking election bets for many years now and for that reason, people trust SportsBetting to make their presidential election bets.
Once you sign up for your free account, there are multiple ways to fuel your new account. If you want to bet on Elizabeth Warren and you are a fan of cryptocurrencies such as Bitcoin, Ethereum, Litecoin, DASH, or Bitcoin Cash, then this is the promotion for you. For your first cryptocurrency deposit, you will receive a 100% matching bonus that is good for up to $1,000. Just enter the promo code 100CRYPTO and you will be able to use that extra money to bet on Warren.
Her career in politics began with her advisory roles. From 2006 to 2010, Warren served as a member of the FDIC Advisory Committee on Economic Inclusion. She is also a member of the National Bankruptcy Conference, a former vice president of the American Law Institute, and a member of the American Academy of Arts and Sciences. In 2008, U.S. Senate Majority Leader Harry Reid put Warren in Charge of a five-member Congressional Oversight Panel created to look after the implementation of the Emergency Economic Stabilization Act. Her role in the set up of the new Consumer Financial Protection Bureau took brought her out into the spotlight. She was appointed by President Obama as Assistant to the President and Special Advisor to the Secretary of the Treasury to build the new agency.
Rolling off her national work, Warren ran to represent Massachusetts in the U.S. Senate in 2012. She ran as a Democrat and defeated incumbent Scott Brown by gaining 53.7% of the total vote. By doing so she became the first woman ever selected to serve Massachusetts to the U.S. Senate. She won reelection in 2018 by gaining 60% of the vote. In the lead up to the 2016 presidential election, she endorsed Hillary Clinton and was speculated to be her potential Vice President. However, Since Donald Trump won that election she has been a famous critic of the current president. In February of 2019, she officially declared to run for the 2020 presidential election.