Current 2020 Presidential Betting Odds For Jay Inslee
There are many reasons why the current 2020 Presidential betting odds for Jay Inslee are off the board. Inslee, as the governor of Washington, had pigeonholed himself largely as a single-issue statesman. This ultimately ended up being extremely detrimental to the governor. After campaigning to become President of the United States, it became abundantly clear to Gov. Inslee (and everybody else) that he was not going to win the Democratic nomination. On August 21, Gov. Jay Inslee officially dropped out of the 2020 presidential race.
Inslee did not have a good performance in any of the debates he participated in. It was also becoming clear that he was not going to qualify for the debates that happened in the fall as well. This meant that he would not have a platform to give his message on and he would have faded from relevancy. Ultimately, that would have killed his campaign in a different way. Although you can no longer wager on Jay Inslee betting odds, you can take a look down below to see what kind of history he has had. After all, Gov. Inslee plans on winning his reelection to be Washington's governor.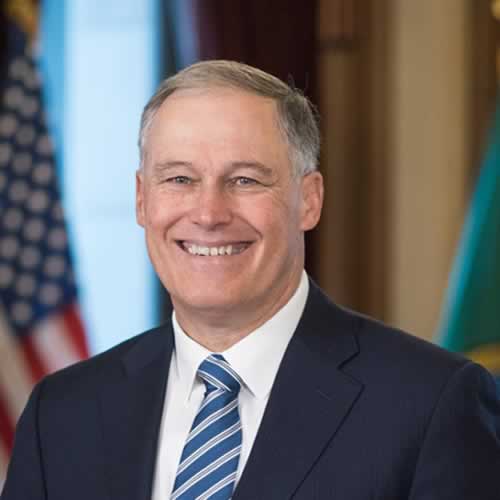 Is It Legal To Bet On The 2020 Presidential Election?
Though it may be a worrisome mindset for those unfamiliar with sports and political betting, the hobby is in fact legal. Better yet, those looking to take action on the 2020 Presidential Election odds do not have to be in a state that offers legal sports betting. Although sportsbooks in the United States cannot take action on politics, betting on them is still completely legal. Because they are located outside of the country, the sites are kept out of harm's way from federal gambling laws are legally able to accept American players. As for the political bettors, there are no federal laws that prevent citizens from joining a betting site that is licensed and regulated outside of the country.
Best Sites To Bet On Jay Inslee's Odds
Betting sites that offer political odds can be found in a variety of locations; however, not all of the sites are to be easily trusted. Ensuring that the site is regulated is one of the most important aspects of finding a quality site. Also, finding one that has excellent customer service is vital should you run into any problems with your betting action or your deposit/withdrawal methods. Our recommended list of online offshore sportsbooks down below hit all of the checkmarks necessary to safely and legally bet on politics.
Betting on Jay Inslee at Bovada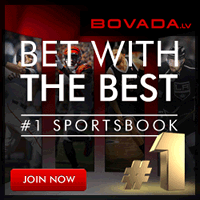 Bovada is an excellent site that offers political betting odds and a multitude of other sports action. With political betting, Bovada is known for posting their lines earlier than any other site in the industry. This can allow you to grasp the current market price for a candidate before other books start offering odds as well. As we are about a year out from the election, most sites will have their political odds up and running; however, Bovada offers more than just odds on who will win the Presidential Election, as they also lay out lines for winning the Democratic party and even head to head poll numbers.
When you sign up at Bovada, be sure to enter into their welcoming bonus, which will increase your bankroll automatically. By using a credit card or non-crypto deposit, you will be awarded a 50% bonus, worth up to $250. If you decide to use Bitcoin, use the code BVSBITCOIN50 for a 50% bonus, but up to $500. You can also use Bitcoin to receive free play on the site's online casino and racebook – just be sure to read the terms and conditions to familiarize yourself with the rollover requirement and free play expiration dates.
2020 Presidential Election Odds at SportsBetting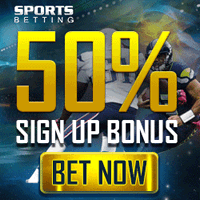 Jay Inslee betting odds can no longer be found at SportsBetting but this is definitely an excellent website to bet on the other candidates. Each operator independently sets their lines and adjusts their books accordingly, so be sure to shop lines for the best deal amongst the legal and legitimate sportsbooks. At SportsBetting, you will find options to bet on politics in the futures section, which details the candidates' odds to win the 2020 election.
Signing up at SportsBetting is free and easy, as you can get started with a name, age, and email. You won't have to verify your information until your withdrawal; however, we suggest getting this done as soon as you sign up so you are not waiting on the site for your money. Using crypto (Bitcoin, Ethereum, Litecoin, and more) on your deposits will help you find the best promotional bonuses offered anywhere online. At SportsBetting, you can receive a 100% match, worth up to $1,000, by using the code 100CRYPTO on your first-ever deposit.
2020 Presidential Candidate Bio: Jay Inslee
Jay Robert Inslee is an American lawyer and politician who is currently serving as the 23rd governor of the state of Washington. Inslee is was a candidate for the Democrat nomination in the upcoming 2020 presidential election. Inslee was born in Seattle, WA, in 1951, and will be 70 years old by the time of the 2020 Presidential Election. Inslee's education included stints at Stanford University, the University of Washington, and the Willamette University College of Law. However, Inslee only practiced law in WA for about a decade before taking a permanent shine to politics, and he got his start in government as a member of the Washington House of Representatives in 1989. Inslee is a career politician, is married to wife Trudi, and has three children.
Inslee has been in government for the last three decades. Initially, Inslee was a member of the Washington House of Representatives (14th district), where he served from 1989 to 1993. From 1993 to 1995, he was a member of the US House (WA-4). In 1995, Inslee failed in his re-election bid and returned briefly to practicing law, but he ran for and won a US House seat (WA-1) in 1999. He served there until 2012 when he ran for and won the governorship of Washington. Jay Inslee was running for president focusing on global warming, but now he is seeking reelection as Governor of Washington.