Current 2020 Presidential Betting Odds For John Delaney
The 2020 presidential betting odds for John Delaney are looking grim, especially considering many odds boards don't even have him listed. The former Maryland congressman was the first Democratic politician to officially announce his 2020 presidential candidacy. But being first does not mean much. Lately, Delaney has not been able to qualify for the debates and many are wondering why he is still in the race. Delaney is not considered a particularly strong candidate and it is now more evident than ever when you take a look at the odds boards.
Right now, John Delaney only has odds on him to become the Democratic nominee. John Delaney has +15000 odds of becoming the Democratic nominee to take on Trump. However, he has no odds for him to become the next President of the United States. That is sad when you consider the fact that Oprah Winfrey has odds on her becoming the next President over Delaney who is actually campaigning. But if Delaney were to win the Democratic nomination, it would be a very large payout for whoever bets on him. You can learn more about Delaney's political and entrepreneurial past by reading his personal and professional bio below.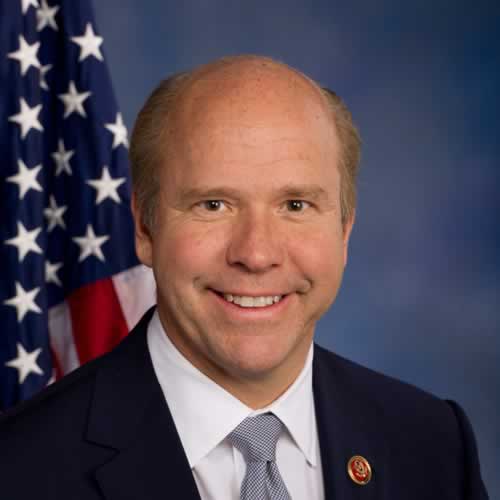 Is It Legal To Bet On The 2020 Presidential Election?
Yes, it is completely legal to bet on the 2020 Presidential election. If you wish to wager on the 2020 Presidential Election, all you have to do is join an offshore sportsbook. No matter where you live in the United States, being a member of one of these sports betting websites is completely legal. Sportsbooks based in the United States cannot offer odds on the elections. That means that offshore sportsbooks are the only legal way to bet on John Delaney and 2020 election odds in a safe environment. Even if sports betting has not been formally legalized in your state, overseas websites are governed in other countries and accept US residents every day.
Best Sites To Bet On John Delaney
There are so many sites to choose from when looking for a spot to place a legal wager. When looking for a website to join, the bettor wants two things most- peace of mind and more bang for your buck. Luckily, there are two sportsbooks that offer these things and more. Bovada sportsbook and BetOnline sportsbook. These two sites offer the best odds when it comes to placing a wager on candidate John Delaney and the 2020 Presidential Election.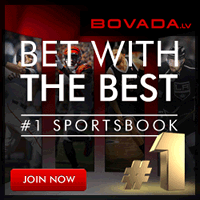 Bet On 2020 Election Odds From Your Mobile
Bovada is a sportsbook among sportsbooks, having decades of serving the public under their belts. They are covering the campaigning phase all the way to the 2020 Presidential Election. There are plenty of odds when it comes to candidate John Delaney. Bovada is a safe and secure way for bettors to enjoy placing wagers without having to worry about their private information being shared. Their easy to use platform makes betting simple. Their site is available on any mobile device that has internet access making them extremely convenient. You can place wagers on the 2020 Presidential Election while you're out having a date night. However, it's advisable to do so when your date isn't around to avoid any potential bumps in the road. Not only does Bovada offer a ton of wagers for candidate John Delaney they are a bettor's dream come true. They have a vast array of things to bet on all with the press of a button. Sign up is easy and they offer new members a 50% match bonus up to $250 with their initial deposit. That's free money to wager on whatever you'd like. No promo code is needed to redeem this offer. With all that Bovada has to satisfy their members, they should definitely be on your list of sportsbooks to check out.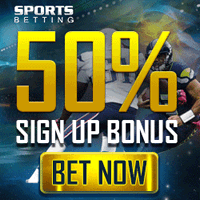 Get A 50 Welcome Bonus On Politics & More!
SportsBetting is your source for political wagers this campaign season. Odds and lines are continuously being updated on candidate John Delaney and the 2020 Presidential Election so that the bettor has all of the correct information when placing a wager. Their website is easily navigated for even the least tech savvy person to be able to use. All information is secure, leaving members to bet with ease. SportsBetting offers its members a welcome bonus to match 50% of their initial deposit up to $1000 with the promo code SB1000. Once you're a member, you're entitled to a lifetime of bonuses with each deposit made. A 25% match bonus of up to $1000 in free plays to bet with will be given to members each and every time they make a deposit. This lifetime guarantee bonus promo code is FORLIFE. If you're looking for a sportsbook to wager on candidate John Delaney and the 2020 Presidential Election while getting the most value for your money, SportsBetting is where to look.
2020 Presidential Candidate Bio: John Delaney
Democrat John Delaney was born on April 16, 1963, in Wood-Ridge, New Jersey. Delaney grew up in an Irish-American Catholic household. His mother, Elaine Rowe, was a homemaker, and his father, Jack Delaney, was an electrician. In 1985, Delaney graduated with a bachelor's degree from Columbia University, which he was able to attend thanks in large part to scholarships from his father's labor union. In 1988, Delaney received his law degree from the Georgetown University Law Center. Washington College awarded him an honorary doctor of laws degree in 2015. Before his political career, Delaney made his money as an entrepreneur, co-founding Health Care Financial Partners (acquired by Heller Financial in 1999) and CapitalSource, a financial institution that is publicly traded on the Nasdaq stock exchange. Delaney is married to Common Sense Media director, April McClain, and they share four daughters. The Delaneys reside in Washington, D.C.
From 2013 to 2019, Delaney was a member of the US House of Representatives for Maryland's 6th District. As a representative for Maryland, he introduced a bill named the Open Our Democracy Act of 2017, which sought to make Election Day a federal holiday and to put an end to nationwide partisan gerrymandering. On July 28, 2017, Delaney announced his intent to run for President in the 2020 election. He was the first official candidate to throw his hat into the ring with more than two dozen challengers to eventually follow. At the time of the election, Delaney will be 57 years old.