Current 2020 Presidential Betting Odds For Kamala Harris
In a sudden turn, the current 2020 Presidential betting odds for Kamala Harris no longer exists. That is because the senator from California has dropped out of the election. She was on the shortlist for making the cut when the DNC whittles the field down next year. However, Kamala Harris could not keep the donations rolling and as a result, she was forced to drop out of the 2020 elections due to this. It is quite the upset due to the fact that at one point, she was considered to be the favorite to take the Democratic nomination.
There were a few months where people believed that Harris would win the Democratic nomination. At one point, odds boards and polling data showed was the number one pick for many different people after the first debate. But after that debate, Harris could not keep the momentum going. Although she qualified for every single debate so far, she was slipping in the polls and odds boards every week. Her support came to an all-time low and due to how large her campaign was, she could not fund it anymore. Thanks to all of that, Harris has dropped out and there are no odds on her anymore.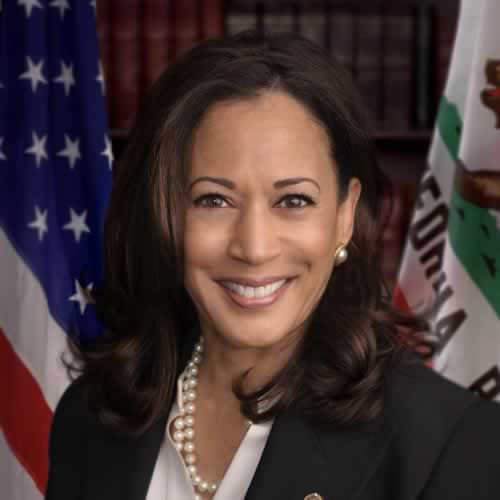 Is It Legal To Bet On The 2020 Presidential Election?
Without a single doubt, it is legal to place wagers on the 2020 Presidential Election. Although sportsbooks in the US do not take action on the election, online offshore sportsbooks have posted odds on elections for the better part of a decade. These sportsbooks are completely legal to join and participate in. The reasoning behind this is due to its location. While these operators are fully licensed and regulated to do business, they do not fall under US jurisdiction, forgoing all the red tape it takes to operate a legal gambling business on US soil. This allows them to be available at a legal level to residents of the US which means that when you join an offshore sportsbook to bet on the 2020 Presidential Election, you will be doing so with a clear conscious as it's within your rights to do so. Just know that you cannot bet on Harris anymore due to the fact that she has dropped out.
Best Sites To Bet On Kamala Harris
There are so many sites on the internet to choose from when looking to wager on the 2020 Presidential Election. Not every sportsbook is created equal. There are some that are better than others. This page will recommend the best sites to join for placing bets on the election in general. Two of the best sites to become a member of are Bovada and MyBookie. Both of these sites are legitimate and secure. Read our reviews down below on why you should use these sites to bet on the 2020 election despite the fact that Sen. Harris has dropped out of the race.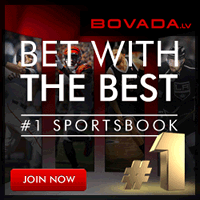 Latest Presidential Betting Odds On Kamala Harris
Bovada is the best sportsbook on the internet and that is not said lightly as many come close. However, Bovada has been in business for decades and they have done everything in their power to make their site the absolute best experience for their members. Their odds and information are always up to date and there are plenty of wagers to choose from. Currently, they have a ton of odds posted for the 2020 Presidential Election. With the everchanging information comes the ever-changing odds. This allows the bettor the most accurate information when placing a wager.
They have a secure site that is easily accessible by any device that has internet access. Customer service is always quick to resolve any issues because Bovada wants its members to have fun without issue. They are presently offering new members a 50% bonus on their initial deposit up to $250 in free money to wager on the 2020 Presidential Election. When looking for a site that has it all and the track record to back it up, Bovada is the sportsbook for you.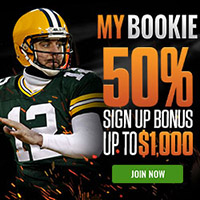 Bonuses Up To $1,000 On Election Odds
MyBookie is a newbie to the sportsbook game but they came out swinging. They have everything any other seasoned internet sports betting site has to offer; you would have no idea they're the young bloods in the sports wagering game. Their site offers numerous odds and wagers on the 2020 Presidential Election. Their information is constantly being updated so that the bettor has the best information to place their wagers. The site is secure and easy to access on any device that has internet capabilities. With that aspect comes convenience as you can place your wagers for the 2020 Presidential Election anywhere you are.
Not only is MyBookie great at what they do, but they also pride themselves on customer satisfaction. New members are given a 50% match bonus on their initial deposit up to $1000 with the promo code MYB50. This means you'll have extra money to wager on anything you'd like to. Along with the new members' bonus, they offer their members a lifetime bonus. With each deposit made to your account that is a minimum of $100, you will receive a 25% match up to $500 in free cash with each and every deposit for life. The promo code to receive this reward is MYB25. With everything MyBookie has to offer their members, they are definitely worth looking into when it comes to placing wagers on the 2020 Presidential Election and Democratic candidate Kamala Harris.
2020 Presidential Candidate Bio: Kamala Harris
Kamala Devi Harris was born in Oakland, CA, in 1964. Her background is Tamil Indian (mother) and Jamaican (father). At 12, Senator Harris' mother moved to Quebec, Canada, taking Kamala with her. Harris graduated from Westmount High School in 1981 and attended Howard University in Washington, DC, afterward. Harris earned her law degree from UC Hastings College of Law, and she passed the California bar exam in 1990. Sen. Harris immediately combined her academic pursuits with politics, serving as a deputy district attorney in Alameda County from 1990-1998. Harris would go on to serve as California Attorney General, and she is currently a US Senator (D-CA). Sen. Harris is Baptist and is married to Douglas Emhoff. She and Emhoff have no children.
Sen. Harris is one of the higher-profile candidates, though she has a comparatively short career in politics compared to some of her lesser-known fellow candidates for president. From 2004-2011, Harris served as the 27th District Attorney of San Francisco, and from 2011-2017, she was the 32nd Attorney General of California. In 2017, Sen. Harris won her first term as a member of the United States Senate. Harris is running to be the Democratic candidate for the 2020 US presidential election. A harsh critic of President Donald Trump, Sen. Harris is considered one of the better-equipped candidates to debate Trump on the national stage. That is until her donations stopped coming in and she had no choice but to suspend her presidential campaign. Senator Harris will be 55 at the time of the 2020 Presidential Election.