Current 2020 Presidential Betting Odds For Marianne Williamson
The current 2020 presidential betting odds for Marianne Williamson do not look very good right now. Best-selling self-help author Marianne Williamson is one of the many candidates running to take down Donald Trump next year but not many people are taking her seriously. While she declared her candidacy in January, she has not done well in the fundraising department, and most American voters are generally unaware of who she is. She has missed debates and that has not served her election odds very well. It is looking like right now that she will not qualify for future debates.
Even though she has made memorable moments when it came to the Democratic debates, that was not enough to boost her election odds. She made headlines for wanting to "fight Trump with love," but is still a very unlikely candidate when it comes to 2020 betting odds. Right now, Marianne Williamson has +15000 odds of becoming the Democratic nominee. Marianne Williamson also has +20000 odds of becoming the next President of the United States. If she somehow manages to win either of these categories, the payout would be huge. If you got some extra cash to spare, it might be worth putting some down on Williamson to win the 2020 elections.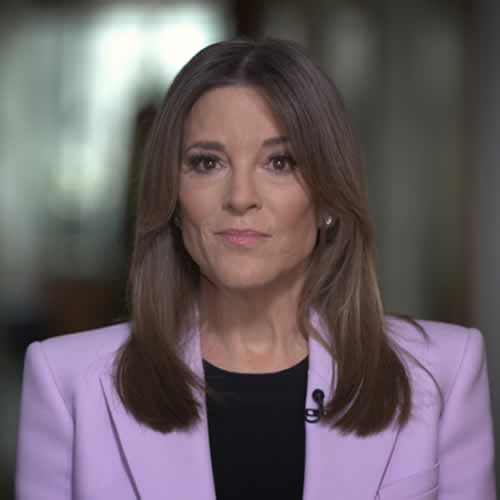 Is It Legal To Bet On The 2020 Presidential Election?
It is absolutely legal to bet on the 2020 Presidential elections. The only problem is that you will not find odds on Marianne Williamson or any other Presidential candidates on a state-licensed sportsbook. There are certain laws that are in place that prevents these sportsbooks from posting odds on the election. But that doesn't mean you can't bet on Williamson because there are no laws that prevent bettors from doing so. All you need to do is use one of our recommended online offshore sportsbooks to make your legal bet on Williamson to win the election.
Best Sites To Bet On Marianne Williamson Odds
Because there are no state-licensed sportsbooks that have odds on the election, you will have to go to online offshore sportsbooks to bet on Marianne Williamson. Thankfully, we know the best offshore books that have the best odds on the 2020 elections. Down below, you will see our list of recommended online sportsbooks that will have odds on Williamson. Read our reviews down below to figure out why you should sign up for your free account today.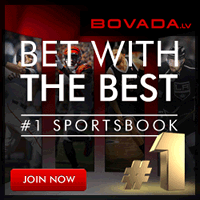 The website with the fairest odds and with the most 2020 election wager types is definitely Bovada. This online offshore sportsbook has been taking bets on the Presidential elections for the better part of a decade and they have no indication that they are slowing down. There are plenty of ways you can bet on Marianne Williamson odds on this website. If you had to only choose one online offshore sportsbook to bet on Williamson or any other candidate, let it be Bovada.
Are you wondering how you can get started? Then you should consider the 50% Welcome Bonus. On your first deposit, Bovada will match you with a 50% bonus for up to $250. This bonus is an excellent way to add a bit of a boost to your funds so you can bet even more money on Williamson. If that sounds interesting to you, then we suggest you sign up for your free account today.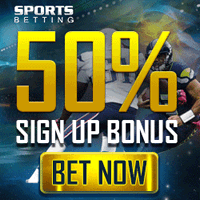 Are you looking for a sportsbook that still has Marianne Williamson betting odds available? Then look no further than SportsBetting. While other online offshore sportsbooks are doubting Williamson by not having her on her odds available, SportsBetting is one of the few places where you can place a bet on her. The odds are constantly updating, so you can get the latest Williamson odds on SportsBetting.
If you sign up for your free account, there are plenty of bonuses you can take advantage of. The 50% Welcome Bonus is an excellent way to receive extra funds for your new free sports betting account. Just use the promo code BOL1000 when you make your first deposit to receive a 50% bonus for up to $1,000. If you want more, then you can take advantage of the 25% Sports Reload Bonus. For every qualifying deposit, you can get a 25% bonus for up to $500. Just use the promo code LIFEBONUS to claim this bonus.
2020 Presidential Candidate Bio: Marianne Williamson
Marianne Williamson was born in Houston, Texas, in 1952 and will be 67 years old at the time of the 2020 presidential vote. Her family is Jewish and she herself is often regarded as a spiritual leader. Williamson graduated from Bellaire High School in Houston, Texas and spent two years at Pomona College in Claremont, California studying philosophy and theater. She later dropped out of college during her Junior year to move to New York City. After that, she studied "A Course In Miracles" which is a non-religious self-study program that she later based her writings and speaking on. Williamson was only married for a little while and in 1990 gave birth to her one daughter.
Though Marianne Williamson has had several career titles, she has primarily established herself as a best-selling author. Her first book titled, "A Return to Love: Reflections on the Principals of A Course in Miracles" was published in 1992 and was featured on The Oprah Winfrey Show that same year. She has since written 13 books, four of which went on to become New York Times number one bestsellers. In 1989, Williamson founded Project Angel Food, which is a meal program that delivers food to homebound individuals suffering from AIDS in the Los Angeles, California area. She also co-founded the Peace Alliance in 2004, which is a nonprofit education and advocacy program that centers around the US government support of creating peace in domestic and overseas issues. Williamson has been featured on the Oprah Winfrey show, Goo
Marianne Williamson announced her presidential run on January 28, 2019, where she will run under the Democratic party. This will be the second time in which Williamson will run for office. She previously ran as an independent for California's 33rd congressional district in 2014 but lost securing only 13% of the votes. Marianne hopes to have better luck with the 2020 Presidential Election. Even though she made it to the first few debates, Williamson has failed to qualify for later debates.