Current 2020 Presidential Betting Odds For Seth Moulton
If you are looking for the current 2020 Presidential betting odds for Seth Moulton, it is too late. US Congressman Seth Moulton (MA), a four-tour military veteran and Harvard graduate, has all the incidentals that typically add up to a strong political presence. However, the current 2020 presidential betting odds for Moulton no longer a topic of discussion. At just 40 years old, Moulton was viewed a bit too green, with most of the DNC frontrunners being 20-30 years his senior. That was a tough experiential gap to close, at least in the eyes of on-the-fence voters (and bettors!).
At Bovada, Moulton is currently off the betting boards, and will never appear on them again. Here is the thing, consider yourself lucky if you didn't have the chance to bet on Moulton because he has officially dropped out of the 2020 elections. He did not qualify for any of the debates and Moulton himself knew that his election odds were done. However, you shouldn't expect Moulton to go anywhere anytime soon. Although he is out of the Presidential elections, he is seeking reelection for his seat in Congress. If you want to learn more about Moulton and political betting, we recommend you check out the rest of this page to find out more.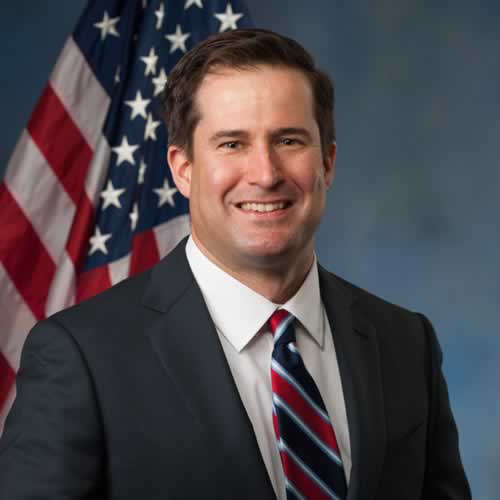 Is It Legal To Bet On The 2020 Presidential Election?
Although you cannot bet on Seth Moulton anymore, yes, it is legal to bet on the 2020 Presidential election. From the US Presidency, the Democratic ticket, or his polling numbers against other candidates, you will find betting odds online. While no state-licensed sportsbook is permitted to offer political betting odds per their state regulations, the use of these offshore betting sites remains a safe and legal outlet for those looking to lay money on the election odds. These books are legal due to the fact they are outside of US jurisdiction, leaving them, you, and the business you both do, outside of their grasp. As long as you are using a site that is licensed and regulated by the site's home country though, you will find that betting is both legal and safe.
Best Sites To Bet On Seth Moulton's Odds
No matter where you look, you will not find odds on Seth Moulton to win the US Presidential Election. But you can still bet on other Presidential candidates. However, not every site is made the same, as some are out there to deceive, while others have been successfully operating for years. The sites we recommend below, Bovada and MyBookie, have been in business for a while and have proven their legitimacy with thousands of American players using their sites daily. Aside from their legality and legitimateness, they also possess quality customer service and reliable banking methods to ensure your money is easily transferred to and from your sports betting account.
Seth Moutlon's Odds On Bovada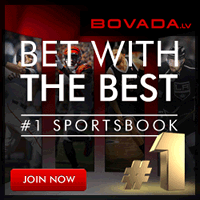 Bovada is the number one outlet for sports betting and online gaming services. Their online casino, live dealer games, racebook, and sportsbook are only the icing on the cake for the amount of gaming this site offers. For politics, Bovada has the odds for winning the US Presidential Election as well as party ticket nomination and more. Be sure to peruse all of their political odds, which range from polling numbers to debate answer and prop bets. If you are looking for a site, this should be the one you look at first.
New members are treated like royalty at Bovada, as they welcome you with a bonus for doing nothing more than signing up and making your first deposit. If you choose to deposit with credit, you will automatically be given a 50% match (worth up to $250) without any use of a bonus code. This comes with a 5x rollover requirement – extremely low compared to other sports betting promotions – and boosts your bankroll out of the gate. If you decide to deposit with Bitcoin, use the code BVSBITCOIN50 to increase that total free play up to $500.
Presidential Betting Odds At MyBookie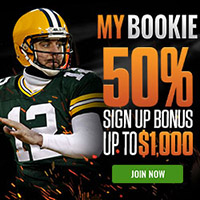 MyBookie is one of the newer online sportsbooks, but their youth shouldn't be confused with inexperience. They know exactly what they are doing and have improved on the mold of other sports betting sites perfectly. Find the odds to win the 2020 presidential election on the left tab under "US Politics". This will give you a handful of options from specific nomination choices to selecting which party will win the presidency.
Their bonus page is filled with promotions that range from daily casino and sportsbook bonuses to promotions at the casino, racebook, and more. Aside from the offers such a risk-free wager or reload bonus, bettors at MyBookie are also welcomed with a 50% sign up bonus. Any $100 or more first-ever deposit will be rewarded by 50%, up to $1,000. All you need is to add the promotional code MYB50 on the cashier page when making your deposit.
2020 Presidential Candidate Bio: Seth Moulton
Representative Seth Moulton is a member of the Democratic party and he is currently serving in the U.S. House of Representatives for Massachusetts. From there, Rep. Moulton is hoping to become the next President of the United States. Rep. Moulton was born on October 24th, 1978, in Salem, Massachusetts. He will be 41 years old at the time of the 2020 Presidential Election. His parents are Tom Moulton and Lynn Moulton. Rep. Moulton has said on the record that he himself is not very religious, but he currently attends a church affiliated with the United Church of Christ. He graduated from Harvard University where he earned a bachelor's degree in physics back in 2001. He eventually attended the Officer Candidate School in Virginia and graduated in 2002 as a second lieutenant. He married his spouse Liz Boardman in 2017, and they have one daughter together.
In 2003, Representative Seth Moulton led one of the first infantry platoons into Baghdad. Rep. Seth Moulton served a total of four tours in Iraq, eventually ending in 2008. He was awarded both the Marine Corps Commendation Medal for valor and he also received the Bronze Star Medal for his heroic actions in battle, but he does not like to be referred as a hero. After he returned to the United States, he went for a dual-degree in Harvard Business School and Harvard Kennedy School. He earned a master's in business and public policy in 2011 which lead him to be a manager for Texas Central Railway.
In 2014, Rep. Moulton (D) jumped into the political sphere by announcing that he wanted to become a U.S. Representative for Massachusetts. Although he was very similar politically to the opponent he ran the primary against, Rep. Moulton won because he was a fresher face. He has been a representative since 2015. Moulton positions himself with an agenda by saying he is a "moderate." He has said that he supports medical marijuana and has opposed sending the troops back to Iraq in 2014.
He wants to expand nuclear energy for more cost-efficient and greener energy sources. He has also stood out and explained that no civilian should own a military-style gun. He has said on the record that he supports stronger gun control. He is an advocate for gay rights on top of all of this. Rep. Moulton believed that as president, he could have rewarded capitalism properly while bringing more common sense to the country. Now he hopes to continue his work as a member of the US House as he seeks reelection.