Current 2020 Presidential Betting Odds For Tom Steyer
Tom Steyer is known for putting millions of dollars into efforts to impeach President Donald Trump. He is also known for being a philanthropist, environmentalist, liberal activist, and someone who fundraises for the Democratic Party. But has any of this helped his election odds? At the very least, Steyer is not completely unknown which puts him at a better advantage than a number of other candidates.
Going by what is on Bovada, Tom Steyer has +8000 odds of becoming the Democratic nominee. Steyer also has +15000 odds of becoming the next President of the United States. Those are not exactly good odds, but at least he is on the odds boards. Although he entered the 2020 race later than most other candidates, he is starting to become known to voters. If he can leverage his billions properly, he might just find himself on the debate stage and increasing his election odds.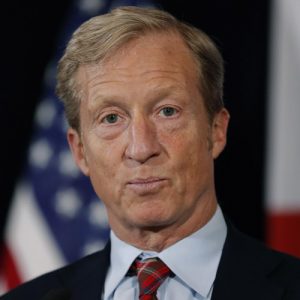 Is It Legal To Bet On The 2020 Presidential Election?
You might not know this, but it is perfectly legal for you to bet on the 2020 Presidential election. The only issue you might have is where you will need to go to bet on the election. Sports betting is becoming more widely available all over the United States. Unfortunately, there are laws that prevent state-based sportsbooks from betting on the elections. That is not the case for online offshore sportsbooks. There is no law that outright bans you from betting on the election. This means that so long that you use our recommended online offshore sportsbooks, you can easily bet on Tom Steyer or any other candidate.
Best Sites To Bet On Tom Steyer
Like we have said, the best way for you to bet on the 2020 Presidential elections is to go to online offshore sportsbooks. There are plenty of these offshore sportsbooks that are available right on the internet. However, not all of them have your best interest in mind. So how do you know which ones are legit? The online offshore sportsbooks that we have recommended down below are not only legitimate, but they are some of the best online sportsbooks in the business. We use these online sportsbooks ourselves to bet on the elections and we cannot recommend them enough.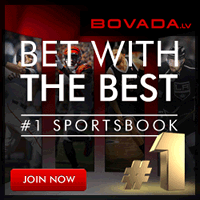 Bovada is one of the best choices you can make when you choose an online offshore sportsbook. Not only is Bovada widely considered the industry leader for online sports betting, but they also have amazing odds on plenty of political events, including the 2020 Presidential elections. There are more odds and props for the 2020 elections on Bovada than any other sportsbook. If you are looking for a place to get started, you cannot go wrong with Bovada.
But how do you get started with Bovada to bet on Tom Steyer? After you sign up for your free sportsbook account, you just need to use some of the available bonuses that are there to add some extra money into your account. A good example of this is Bovada's Bitcoin bonus. If you are a fan of Bitcoin, then on your very first Bitcoin deposit, you will receive a 75% matching bonus for up to $750. Just use the promo code BTCSWB750 to claim this bonus. That is an excellent way you can add more money into your sports betting account and play around with as you explore the site.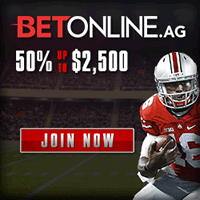 BetOnline has plenty of great things going for it. One of the best things about BetOnline is that it has the most up to date odds. The odds boards change constantly to recognize what is going on in the political world. If Steyer does something outlandish, you better believe that the odds have changed on BetOnline. So, if you are looking for an odds board that prioritizes on updating the odds daily and regularly, then you better pick BetOnline.
There are other great reasons why you should use BetOnline. One of the best reasons to use BetOnline is the sheer number of promotions that are available on this website. The 50% Welcome Bonus is a great way to get started. When you enter the promo code BOL1000 when you make your first deposit, you can get a 50% matching bonus for up to $1,000. That is a lot of money to start with. We highly recommend you check out BetOnline and discover all of their promotions to help you get started with betting on Steyer.
2020 Presidential Candidate Bio: Tom Steyer
Thomas Fahr Steyer  is a registered Democrat who is running to become the next President of the United States. Steyer was born on June 27, 1957, and will 63 by the end of the 2020 Presidential election. He was born in Manhattan, New York, and his parents are Marnie and Roy Steyer and he is a practicing Episcopalian. After he finished high school, Steyer attended Yale University. He received his bachelor's degree in both economics and political science. Later, he received his MBA from Stanford Business School.
After he was done with Yale, Steyer began working at Morgan Stanley back in 1979. He later began to work for Goldman Sachs as an associate in the risk arbitrage division after he finished his time in Stanford. Then he worked as a member of the Executive Committee at Hellman & Friedman in San Francisco. He founded Farallon Capital, an investment firm in 1986. The company was managing $20 billion by the time he left the company in 2012.
Although Steyer has not had a position in politics, he has had some influence on political matters. Steyer was a huge supporter of then President Barack Obama. He served as a delegate for the Democratic National Conventions in 2004 and in 2008. Steyer was even considered to join as Secretary of Treasury when Obama won his election in 2008. Steyer has donated in favor of defeating anti-climate bills, such as Proposition 23 in November of 2010 in California. Steyer has held rallies against the Keystone Pipeline. He also founded NextGen America, an environmental advocacy group. With this group, Steyer spent nearly $74 million on the 2014 elections.
During the 2016 elections, Steyer held fundraisers to support then candidate Hillary Clinton. He spent over $87 million during the 2016 election cycle. Once President Trump won the elections, Steyer put his efforts into impeaching him. Steyer spent over $10 million on impeachment ads against Trump. This caused Steyer to consider to run for Governor in California in 2018, but he ultimately chose not to do so. Why run for Governor when you can run for President? On July 9, 2019, Tom Steyer began his run for President of the United States. He pledged to spend $100 million of his own money on the race. So far, the money he has used has helped him become ever so closer to the debate stages.