Current 2020 Presidential Betting Odds For Tulsi Gabbard
Tulsi Gabbard, a member of the US House of Representatives (Hawaii), had a strong showing during night 1 of the first round of DNC debates (June 26). Even though that temporarily improved her election odds, Gabbard has since fizzled out and is losing momentum. Although she is one of the few candidates to make it to the October debate, it is difficult to say where she will be by the next one. Gabbard has not been a popular choice between Democratic voters or political bettors.
As the election cycle continues, Gabbard continues to become an even bigger longshot to win anything. Gabbard currently has +5000 odds to win the Democratic nomination. As things sit right now, should Gabbard go on to win her party's candidacy for the 2020 general election, Gabbard has +8000 odds of winning the 2020 Election. At this point, taking down the President is still a steep hill to climb and that hill is slowly becoming a mountain. It is going to take a lot from the representative from Hawaii to gain any momentum in this election cycle.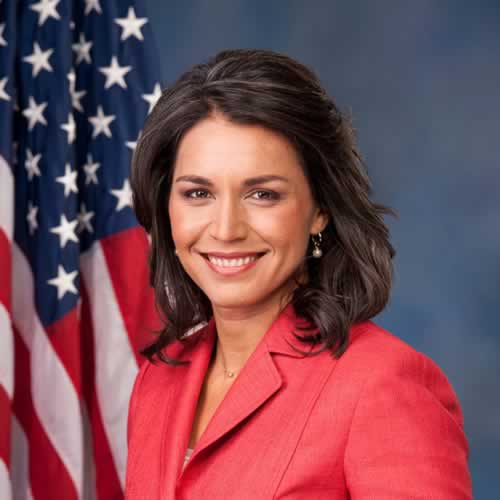 Is It Legal To Bet On The 2020 Presidential Election?
No matter where you are in the United States, it is legal for you to bet on the 2020 Presidential Election. You may be asking yourself how that's possible. At this point in time, you will not find election odds at sportsbooks that are located in the United States. Betting on the election is made possible through the use of offshore sportsbooks. Not only are these operators licensed, but unlike local sportsbooks, most accept bets from USA residents located all over the country. So when you're thinking of placing a wager on the 2020 Presidential Election and Tulsi Gabbard, in particular, look no further than the internet for all of your legal offshore sportsbook betting needs.
Best Sites To Bet On Tulsi Gabbard
Finding an online offshore sportsbook to wager on the 2020 Presidential Election can be difficult. There are many sites online that it's hard to find the right kind. Luckily, we've done the work for you. This page will offer recommendations for some of the best offshore sportsbooks to join. These sites have been tested by our staff so you can rest assured they are the highest quality. When it comes to betting on the 2020 Presidential election and finding wagers on Tulsi Gabbard, the Bovada sportsbook and BetOnline sportsbook have it all.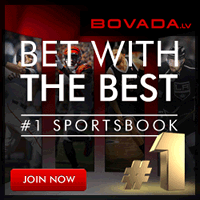 Best 2020 Presidential Election Prop Bets!
Bovada is the ultimate sportsbook for betting on the 2020 Presidential Election. Their odds and information for candidate Tulsi Gabbard and the election are continuously being updated. Wagers of all kinds are available. Not only do they create plenty of bets to keep their members engaged, but their site is also easy to use and highly secure. Bettors can rest assured that the only thing they need to worry about is whether or not they're going to cover the spread. Bovada is accessible through any mobile device that has an internet connection. You can place your bets on the 2020 Presidential Election from anywhere, it's that convenient. After signing up to become a member, you will make an initial deposit to your account in order to begin placing wagers. This deposit entitles you to a new member bonus of a 50% match up to $250 in free bets. That's essentially extra money to bet on whatever you'd like. No promo code is needed to redeem this reward. Bovada is definitely a sportsbook you'll want to join to place bets on candidate Tulsi Gabbard and the 2020 Presidential Election.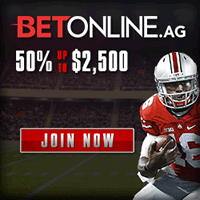 Get Up To $1,000 To Bet On Politics
BetOnline is your number one sportsbook for its sheer value in rewards to its members. Their odds are some of the best out there for the 2020 Presidential Election and candidate Tulsi Gabbard. Customer satisfaction is key when you're a member of BetOnline. They have everything a bettor could ever need plus a whole lot of extra bonuses. BetOnline gives its members a welcome bonus which matches 50% of their initial deposit up to $1000 with the promo code BOL1000. If you are already a member, you will receive a lifetime of bonuses with each deposit you make to your account. A 25% match bonus of up to $1000 in free cash to wager with will be given to members each and every time they make a deposit for the duration of their membership. The lifetime guarantee bonus promo code is LIFEBONUS. If you're in search of a wonderful legal sportsbook with great odds on candidate Tulsi Gabbard and the 2020 Presidential Election, plus a lifetime's worth of value, BetOnline is definitely your best bet.
2020 Presidential Candidate Bio: Tulsi Gabbard
Tulsi Gabbard is a career politician from Hawaii, born in American Samoa in 1981. When elected to national office in 2013, Gabbard became the first Samoan American and first Hindu member of the United States Congress. Gabbard went to Hawaii Pacific University, and she is the daughter of Mike Gabbard, himself a Hawaii politician notable for his efforts to ban same-sex marriage in Hawaii. Tulsi Gabbard is married to Abraham Williams and has no children. Gabbard is will be 39 by the end of the 2020 election.
Tulsi Gabbard is a Democrat member of the US House of Representatives  representing Hawaii's 2nd district (Oahu/Honolulu County), first taking office in 2013. Before her stint as a congresswoman, Gabbard was a member of the Honolulu City Council (2011-2012), and from 2002-2004, she was a member of the Hawaii House of Representatives (D-42). Gabbard is a Major in the Hawaii Army National Guard (joined 2003) and served in the Iraq War. As such, she is one of the only Democrat candidates for President who is also an active member of the US military. Gabbard was a vice chair of the Democratic National Convention until early 2016, when she resigned her post to campaign for Bernie Sanders. Gabbard is running for US president and has entered the crowded Democrat field to challenge Donald Trump in 2020.