Current 2020 Presidential Betting Odds For Wayne Messam
The current 2020 Presidential Betting odds for Wayne Messam do not exist because many political pundits and odds boards do not consider him to be a serious candidate. Messam is the mayor of Miramar, Florida, a post he's held since 2015. Miramar's general lack of marketability in the pantheon of American cities is probably not helping Messam, and he has been graded as one of the least viable candidates in this historically deep Democratic group. The fact that he has been out of the spotlight since he entered the race proves shows how small his chances are.
If you've never heard of Messam before, you aren't alone. All the top election betting sites haven't, either, and not one of them is currently offering odds on his chances to win either the DNC candidacy or the 2020 US presidential election. Further, Messam has not made it to any of the Democratic debates and with the qualifications being more difficult, it is likely to stay that way. As a result, Messam has a pretty steep mountain to climb in order to gain the foothold he would need to pull off the upset. At this point, people are starting to forget about Messam. But you can learn more about him by reading down below in the case that he does surprise everyone and odds appear for him.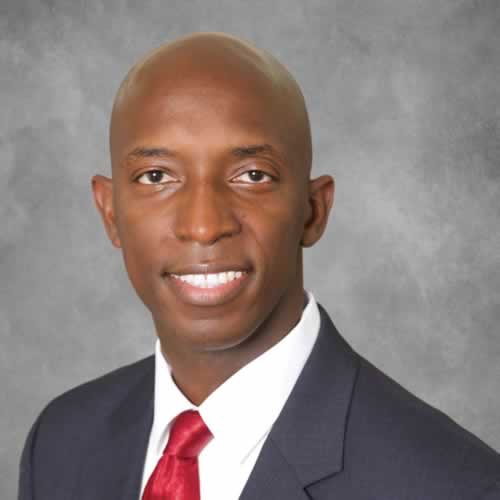 Is It Legal To Bet On The 2020 Presidential Election?
Betting on the 2020 Presidential Election is both legal and a fun way to spice up a dusty debate or two. Whether or not you live in a state the has legalized sports wagering, placing a bet for the election is legal to do. You may be wondering how this could be. In order to legally place a wager on the US 2020 Presidential election, you must first join an offshore sportsbook. Sportsbooks in the United States cannot offer odds on elections but that doesn't mean you are not allowed to bet on them. This page has recommendations for sportsbooks to join when looking to place a legal wager on Wayne Messam or any other candidate up for the presidency.
Best Sites To Bet On Wayne Messam
When looking for a sports betting site on the internet it's important to know what you're looking for. There are so many sportsbooks online that it can be daunting trying to find the right one Because of this reason, we decided to do the research for you and show you some of the great sites you can use when placing your bets on the 2020 Presidential Election. These sites will contain the betting odds for Wayne Messam so that you can place an informed wager during the election.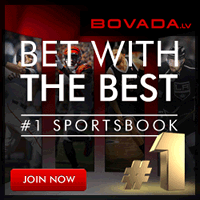 50% Welcome Bonus For Election Odds
Bovada sportsbook is a tried and trusted internet sports betting site. They will always have the best odds and wagers when it comes to wagering on the 2020 Presidential election, and Wayne Messam for that matter. Bookmakers at Bovada factor in all of the up to date campaign information and make it all available to you so that all you have to do is place your bets. Bovada has a multitude of wagers and lines for Wayne Messam and the entire roster of candidates for the 2020 Presidential campaign. Bets may be placed from now until the winner takes office. Signing up is simple and you can begin to place your wagers immediately after making your first deposit. Bovada offers a signup bonus to match 50% of your first deposit up to $250. That's an extra $250 to bet on any event you choose. There is no promo code needed to redeem this offer. When looking for a sportsbook, look no further than Bovada.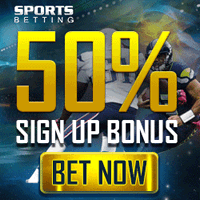 Lifetime Bonuses For Political Odds
SportsBetting has so much to offer during the 2020 Presidential Election. When looking for a secure and trusted website to place your bets on Wayne Messam, SportsBetting has it all. Odds and lines are continuously updated so that the bettor has the proper information when placing a wager. Their website is user-friendly and available on any device that has internet capabilities. That means you can place a bet during the 2020 Presidential Election while you're out and about. You can also find the latest information on Wayne Messam and his odds of winning. SportsBetting offers its members a welcome bonus to match 50% of their initial deposit up to $1000 with the promo code SB1000. After that, any other deposits made receive a 25% match bonus up to $500 in cash to bet with. The lifetime guarantee bonuses promo code is FORLIFE. If you need a sportsbook to wager on the 2020 Presidential Election and candidate Wayne Messam, Sportsbetting is a site worth looking into.
2020 Presidential Candidate Bio: Wayne Messam
Mayor Wayne Messam is not only a member of the Democratic Party, he is also the 10th mayor of Miramar, Florida and he is attempting to be the next President of the United States. Mayor Messam was born on June 7, 1974, in South Bay, Florida and he will be 46 years old when the 2020 elections happen. Mayor Messam has not released a statement about his faith at this time. His parents were born in Jamaica and he was the first of his family to be born in the United States. His father made his living by cutting sugarcanes. As he grew up, Mayor Wayne Messam eventually went to Florida State University and was on the 1993 National Championship football team. He eventually graduated in 1997 with a bachelor's degree in management information systems. He is married to Angela Messam. After his time at FSU, Mayor Wayne Messam started off by creating a construction company in 2007.
In 2011, Mayor Wayne Messam began his political career. He became a member of the Miramar City Commission from the 4th district. He remained in that position until 2015, when he was elected mayor of Miramar. During his time as mayor, he raised wages for city workers, assisted with hurricane Irma relief, and sued the state over gun laws. The Mayor believes that mayors are the most qualified people to become President of the United States. Although he doesn't have a long political career, he believes his experiences and ambition will help him become successful as President.