As the 2020 Presidential Election approaches, US Citizens not only need to get out and vote but online sportsbook users can also bet on many different aspects of the election and politics as well. Along with odds on the Presidential Election, there are also other odds on the Senate and the House as well. There are also odds on which way certain states will lean in the election and if they will be voting Blue or Red.
All of the major online sportsbooks such as Bovada, BetOnline and MyBookie all offer plenty of different legal betting odds on US elections. Betting on the election is completely legal to do but only from online sportsbooks as land-based books are not allowed to offer election odds.
How the odds have changed over the election cycle for both presidential candidates will be brandished on this page. There will also be information on swing states as well as the candidate's odds and how they can affect the election.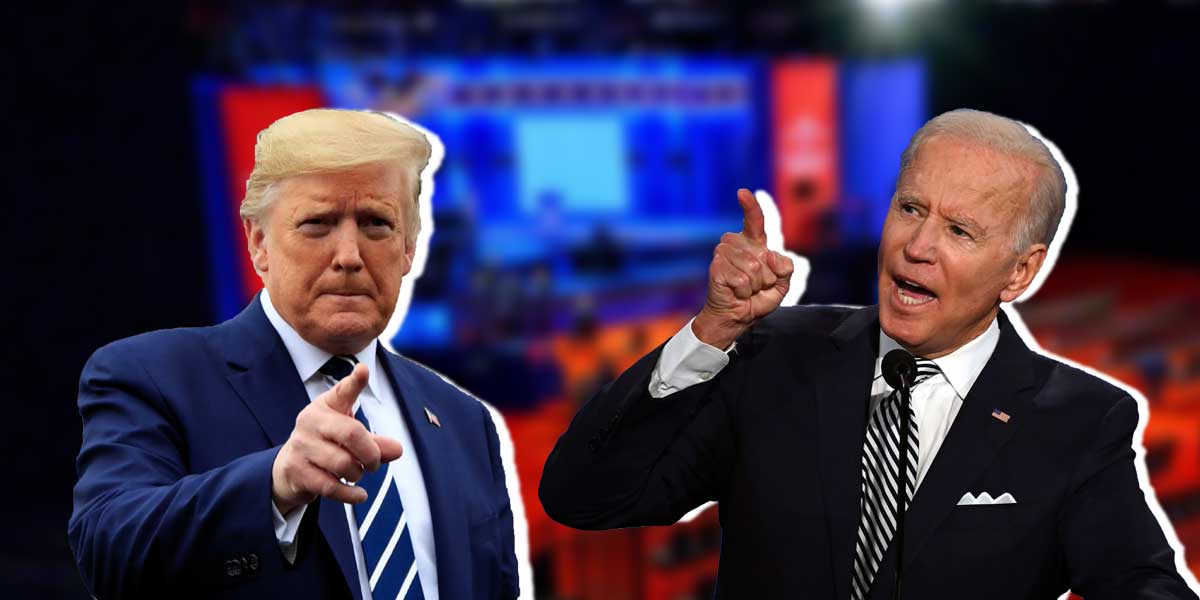 Current Odds For The 2020 Presidential Election
While Trump is as polarizing a figure as has ever held the office of President, he's was considered the favorite for re-election by most oddsmakers until the events of the coronavirus and now the nomination of Joe Biden. As it stands following the first debate, Biden is the heavy favorite to win the election at -185 odds to Trump's +155 via Bovada. Mike Pence is available at +3000, with Kamala Harris at +5000. With the recent news of President Trump contracting COVID-19, the numbers for Biden has heavily increased. Be sure to visit multiple sportsbooks to shop lines, as each book will likely have different odds on the presidential race.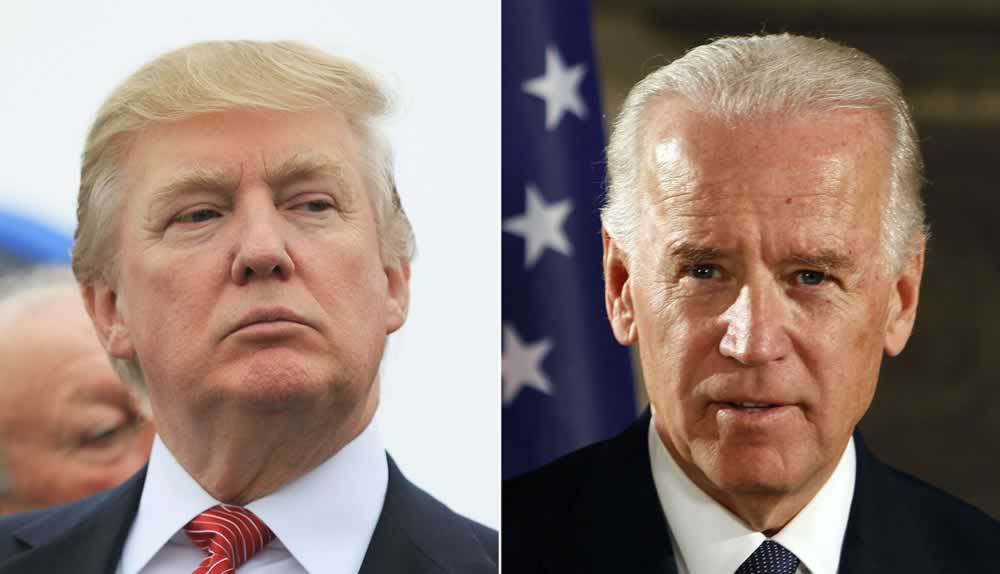 Donald Trump's Reelection Odds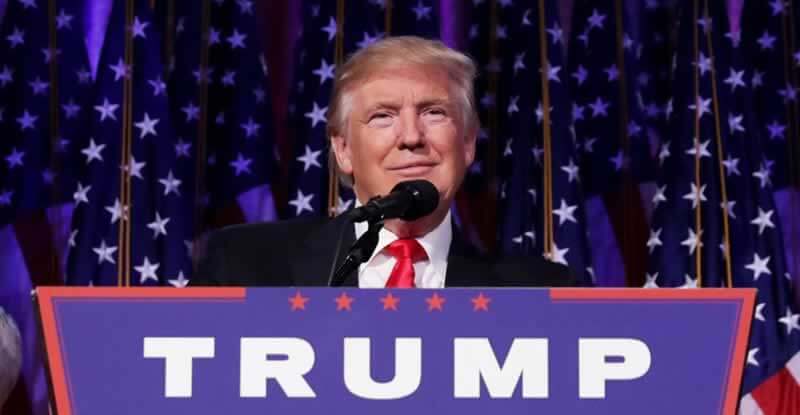 Since the Presidential campaigns, Donald Trump has been a very busy man as he looks to get reelected into office. Not only has Trump been busy campaigning his reelection, but elections oddsmakers have been busy as well as Trump's reelection odds have seen some major shifts. He started off as the favorite to win and stayed that way for some time until eventually he fell to the underdog spot and has been there for the better part of the second half of the campaigning period.
3/4/20 – Trump leads the election odds favored at -140.
3/18/20 – Trump's odds shift to +100 to tie him with Biden.
3/25/20-5/5/20 – Trump returns as the favorite to win and sees his odds come as strong as -120.
6/4/20 – Trump falls as the underdog to win at +110.
6/4/20-Present – Trump remains the underdogs, as his odds lift to over +150.
Joe Biden's Presidential Betting Odds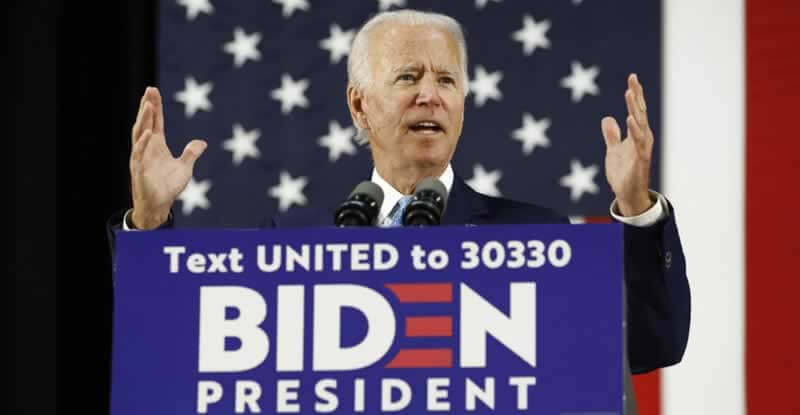 Former Vice President, Joe Biden, has had a great run during his campaign as he has brought up some great political views which have certainly played a role in his major odds shift. Biden's odds have seen some major action since they first opened. Biden has climbed his way up on the election odds boards as he is now listed as the favorite. Here, election bettors will be able to find a timeline of how Joe Biden's odds have changed over time since the start of campaigning.
3/4/20 – Joe Biden opened up election odds as the underdog with +150 odds.
3/18/20 – Biden ties Trump in the odds at +100.
3/18/20-5/5/20 – Biden falls back to the underdog with his odds fluctuating between +100 and +120.
6/4/20 – Biden takes over as the favorite to win the election with -110 odds.
6/4/20-Present – Joe Biden improves favorite status, landing as high as -200.
Swing State Election Odds
One aspect of betting on the election are the swing states as they can simply make or break a candidate shot at winning. There are six states that are considered to be the top dogs when it comes to winning the election. Those states are: Florida who gives 29 electoral votes, Pennsylvania (20), Michigan (16), North Carolina (15), Arizona (11) and Wisconsin (10). On online betting sites, all of these swing states are favoring to vote for the democratic party.
Looking ahead to the next Presidential Election and some online sportsbooks already have odds for it. Being that Joe Biden is currently the favorite to win the current election, he also leads the odds for the next election as well as he is tied with Alexandria Ocasio-Cortez. There are also some other interesting names on the 2024 election odds board such as Ivanka Trump, Kanye West, Mark Cuban and Elon Musk.
2024 US Presidential Election Odds
Joe Biden +300
Alexandria Ocasio-Cortez +300
Kamala Harris +350
Elizabeth Warren +800
Bernie Sanders +1000
Michelle Obama +1000
Andrew Cuomo +1200
Ted Cruz +1200
Josh Hawley +1200
Tom Cotton +1500
Pete Buttigieg +1500
Michael Bennet +2000
Cory Booker +2000
Ivanka Trump +3000
Mike Bloomberg +3000
Kanye West +5000
Mark Cuban +5000
Elon Musk +7500
Sportsbooks Offering 2020 Election Odds
Betting On Gubernatorial Elections
There are 13 gubernatorial races happening in the 2020 November elections and bettors have started placing wagers on who will become the new governors. The races will be held in 11 different states and two territories that are American controlled. Nine states only hold governor races in presidential election years and New Hampshire and Vermont have their races in even-numbered years. The other 34 states and 3 territories have their governor's races during midterm elections. Players can find all the odds to win gubernatorial races on Nov 3, 2020, on the top offshore sports betting sites.
States/Territories Holding Gubernatorial Elections In 2020
Delaware
Indiana
Missouri
Montana
New Hampshire
North Carolina
North Dakota
Utah
Vermont
Washington
West Virginia
Puerto Rico
American Samoa
There are 35 out of the 100 Senate seats that are up for reelection in this upcoming election and currently, the Senate has 45 Democrats, 53 Republicans, and two Independents representing. There are different Senate election odds available on sportsbooks including odds on who will win Senate races, which party will have control, and the balance of power between House and Senate after this election. Odds are currently in favor of the Democrats taking the Senate this November.
States With Senate Seats Up For Grabs
Alabama
Alaska
Arizona
Arkansas
Colorado
Delaware
Georgia
Idaho
Illinois
Iowa
Kansas
Kentucky
Louisiana
Maine
Massachusetts
Michigan
Minnesota
Mississippi
Montana
Nebraska
New Hampshire
New Jersey
New Mexico
North Carolina
Oklahoma
Oregon
Rhode Island
South Carolina
South Dakota
Tennessee
Texas
Virginia
West Virginia
Wyoming
Is It Legal To Bet On US Elections?
Yes, it is legal to bet on election odds at online sportsbooks because there are no federal laws that prohibit betting on US elections. Betting on the elections at online sportsbooks is just like betting on the many sports odds that countless amounts of Americans do all the time. As long as the sportsbook is licensed and regulated, bettors should not worry about facing legal consequences. State-regulated books cannot offer political odds so players only have the options of using the offshore sportsbook we suggested. When it comes to betting on the 2020 election, do yourself a favor and sign up at one of the many online books offering election odds.