2020 Gubernatorial Race Betting Odds
Political bettors are getting ready for bookmakers to post 2020 gubernatorial race betting odds. Along with the presidential elections, the gubernatorial race in 2020 will also have betting odds. There are going to be races in 11 different states and two U.S. territories. Depending on the national impact, there could be odds on primary candidates before the state holds their general elections. More than likely, you will see odds on the actual elections rather than the primaries that lead up to the general elections for governor.
Betting on the 2020 gubernatorial race is very similar to betting on the 2020 presidential elections. If you are wondering how you can join in on the action to bet on the gubernatorial races, this is the perfect page for you. We will go over the legality of political betting alongside showing you exactly where you should go to bet on these races. If you are in a state that has a gubernatorial election happening in 2020 and you want to support one of the candidates in a unique way, then political betting may be for you. Here is a list of the current candidates that are planning to run in the 2020 gubernatorial race.
Democratic Candidates:
David Lamar Williams, Jr. (DE)
Eddie Melton (IN)
Woody Myers (IN)
Josh Owens (IN)
La'Ondrill Brown (MO)
Nicole Galloway (MO)
Mike Cooney (MT)
Reilly Neill (MT)
Casey Schreiner (MT)
Whitney Williams (MT)
Dan Feltes (NH)
Andru Volinsky (NH)
Zachary Moses (UT)
Jay Inslee (WA)
Rebecca Holcombe (VT)
Jody Murphy (WV)
Ben Salango (WV)
Stephen Smith (WV)
Ron Stollings (WV)
Edwin Ray Vanover (WV)
Republican Candidates:
Eric Holcomb (IN)
Brian Roth (IN)
Jim Neely (MO)
Mike Parson (MO)
Tim Fox (MT)
Greg Gianforte (MT)
Albert Olszewski (MT)
Chris Sununu (MT)
Rich Paul (MT)
Dan Forest (NC)
Holly Grange (NC)
Doug Burgum (ND)
Michael Coachman (ND)
Spencer Cox (UT)
Jeff Burningham (UT)
Jon Huntsman Jr. (UT)
Aimee Winder Newton (UT)
John Klar (VT)
Loren Culp (WA)
Phil Fortunato (WA)
Joshua Freed (WA)
Anton Sakharov (WA)
Michael Folk (WV)
Rebecca Mareta Henderson (WV)
Jim Justice (WV)
Charles R. Sheedy, Sr. (WV)
Woody Thrasher (WV)
Can I Legally Bet On The 2020 Gubernatorial Race?
If you are wondering if you can legally bet on the 2020 gubernatorial race, then let us be the first to tell you that you can. Online offshore sportsbooks have been taking action on politics for years now and it always has been legal to do so. These sportsbooks have been operating for well over a decade now and they have always been a legal source for sports betting. Over the years, they began taking bets for various political races all over the world. As the 2020 elections draw closer, you will see other races pop up as well.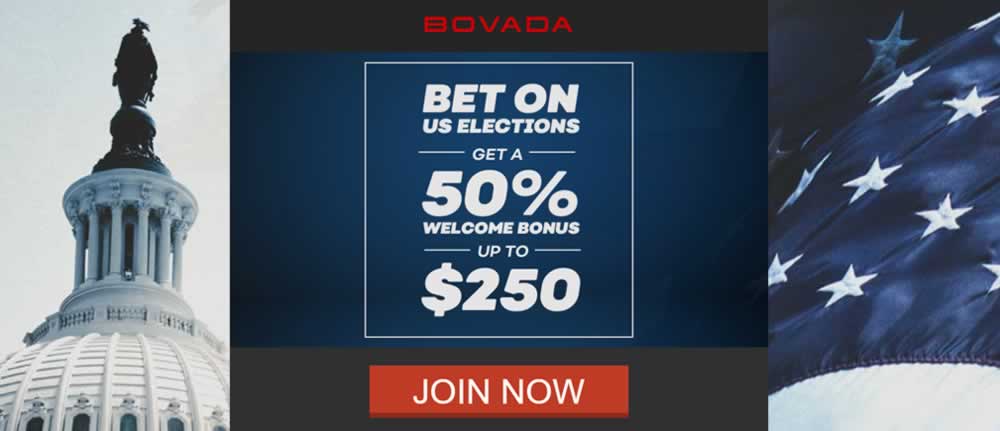 Top Online Sportsbooks That Accept Wagers On The 2020 Gubernatorial Election
If you are now interested in getting into political betting, you might be wondering where you could make these bets. Although sports betting is becoming more widely available in the United States, that doesn't mean that you should expect to see political betting odds in these land-based sportsbooks. If you want to bet on politics, going to an online offshore sportsbook is your best option. These sportsbooks have been posting odds for political races for years now and since they are based online, the odds are going to be fair. If you want to get into political betting, then going to Bovada or SportsBetting are the two best choices.
Bovada probably has the most comprehensive menu when it comes to political betting odds. They start posting presidential odds early, giving you to the chance to bet on Tom Brady to become the next president. You will have to wait a while longer before the gubernatorial odds are posted. The sportsbook needs more people to declare that they are going to run before they can post odds on them. As the 2020 elections approach, you should expect to see those odds get posted as soon as possible.
If that sounds interesting to you but you need a bit more convincing, the bonuses that Bovada offers should do the trick. Once you sign up for your free account, you can get a bonus on your very first deposit. The 50% Welcome Bonus will allow you to get an extra 50% on your initial deposit for up to $250. That's more money to use when it is time to bet on the 2020 gubernatorial race. Sign up at Bovada so that you can get into the political betting action with some free cash.
If you are looking for a sportsbook with great odds on political races, then SportsBetting is your best bet. The odds for the 2020 presidential elections are already posted, with a few joke candidates like Oprah Winfrey. The gubernatorial elections will not be posted until the field for each state is more defined, but they will be up near election time. SportsBetting posts fair odds based on the current political atmosphere, which could mean you will see great odds on your favorite candidate. If you want to lock in your favorite candidate ahead of time, then make sure you head to SportsBetting and win more money than you would have if you waited.
If you need more incentive to sign up for SportsBetting, then these bonuses should convince you. You can get a 50% bonus on your very first deposit for up to $1,000 if you enter the promo code SB1000 at the cashier. If you are a fan of cryptocurrencies, then SportsBetting is the site for you. For the very first time you deposit at the cashier using cryptos, you can get a 100% matching bonus for up to $1,000. All you need to do is enter the promo code 100CRYPTO during your first deposit in the cashier. Sign up to SportsBetting today to take full advantage of these bonuses.