2020 Presidential Candidate Bio: Joe Biden
Although he is no longer considered to be the uncontested front runner to win the Democratic nomination, Joe Biden is still one of the favorites to win the Democratic primaries. Ever since the former Vice President entered the race, he has been leading in the polls and odds boards. Lately, he has been challenged in the odds boards by the likes of Sen. Elizabeth Warren. Joe Biden has been slipping in the polls lately compared to Warren, but he is still a favorite to win the Democratic nomination.
Let's take a peek on how Biden is doing on our recommended sports betting sites. Joe Biden has +400 odds of becoming the Democratic nominee. Biden also has +700 odds of winning the US Presidential election. Biden has taken a few hits during the Democratic debates, especially since Warren has been becoming more popular recently, but political bettors are still putting their money on Biden. He is undoubtedly, one of the safest best you can make during this election season.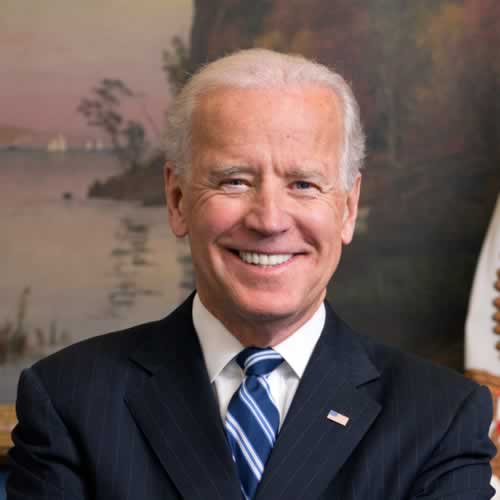 Is It Legal To Bet On The 2020 Presidential Election?
Betting on election odds for Joe Biden, or any other candidate is completely legal in the United States. Whether you live in a state that has approved laws behind sportsbooks and sports betting or not, the answer still remains the same. By the use of offshore betting sites, Americans are free to wager to on sporting events, politics, and other entertainment events without any fear of repercussion. This legality stems from only a few federal laws targeting sports betting operators, who must be located within the country. As these offshore sites are located in other countries, there are no roadblocks blocking you and them from doing business. Just remember that retail sportsbooks in the US cannot take action on the elections. That is why we recommend you use online offshore sportsbooks to bet on Joe Biden.
Best Sites To Bet On Joe Biden's Odds
Odds on Joe Biden and the presidential candidates will differ depending on the site you visit. This is because each site is independently operated, which offers you an excellent opportunity to find the best betting odds across a variety of books. When joining a site, it is imperative to remember these three stipulations for it to be both safe and legal: the site should be located outside of the country, the site should have a regulatory body overseeing their operations, and the site should have valued customer service. Both of the sites below follow this protocol.
Joe Biden's Betting Odds At Bovada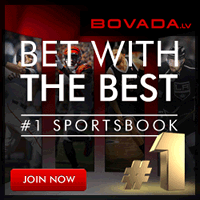 Bovada is the standard when it comes to offshore betting sites. Known for never having missed a payout, Bovada offers odds on the US presidential election as well as odds for sporting events from around the world. Bovada breaks down odds much better than most sites, as you will not only find odds on who will win the US presidency, but also the odds for who will win the Democratic ticket and more.
Signing up will reward you with a bonus, just for becoming a member. Any qualifying deposit will be rewarded with a 50% bonus, worth up to $250. However, if you use cryptocurrency, you can double your bonus, still with a 75% match, giving you up to $750 in free play. The first promo does not require a code, as this is their standard, but using the Bitcoin bonus requires the code BTCSWB750.
Odds at SportsBetting For The 2020 Presidential Election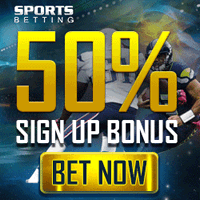 Joe Biden's betting odds can be found on SportsBetting along with political action from other countries as well. As this is an international site, they are sure to provide their users with odds on anything that they believe people will bet. Check out their futures section to see the 2020 Presidential Election odds, which feature Joe Biden as the favorite amongst the Dems. You may see various prop bets associated with the election, which range from polling numbers to answers during the debates.
If you have any form of cryptocurrency, SportsBetting is the site for you, as their crypto-match is one of the best in the business. With Bitcoin, Ethereum, Litecoin, DASH, or Bitcoin Cash, you will receive a 100% match, worth up to $1,000 in free play. Use the code 100CRYPTO to access this boost, and be sure to keep current with their promotions afterward. Even after your first deposit, SportsBetting keeps you happy by matching every deposit, crypto or not, for life.
From 1973 to 2009, Joe Biden was a US Senator representing the state of Delaware. On January 20, 2009, Biden became the 47th Vice President of the United States under President Barack Obama. Throughout his time as Vice President, his primary assigned role was to help with the economic recession. As part of his duties, Biden was in charge of infrastructure spending as allotted by the Obama administration's stimulus package. January 20, 2017, was Biden's last day as Vice President of the United States. On April 25, 2019, "Uncle" Joe Biden announced his decision to run for the democrat ticket in the 2020 presidential election. At the time of the election, Biden will be 77 years old. If elected as the 46th President of the United States, Biden would be the oldest person ever elected to the office by nearly a decade. Currently, according to national polling, Biden is still one of the favorites, but he is losing ground as a clear frontrunner to winning the Democratic nomination.