Current 2020 Presidential Betting Odds For Julian Castro
The current 2020 Presidential betting odds for Julian Castro has not been the best despite the fact that he made waves during his debate appearances. Castro was the US Secretary of Housing and Urban Development under President Barack Obama and unlike Joe Biden, he has shown that he is not afraid to criticize Obama. Castro has also shown that he has expertise in his plans by coming out with a comprehensive immigration plan that some say outdoes most of the other candidates. He would also be the first Hispanic President of the United States. But is this enough for political bettors to put money down on Castro?
Right now, it does not seem like a lot of people have faith that Castro would be a good President. Castro currently has +12500 odds of becoming the Democratic nominee. Castro also has +12500 odds of becoming the next President of the United States. These are not the best odds to win but these are excellent odds for a huge payout. If you see something in Castro and you think that he will win the nomination and the Presidency, then put some money down on him and get yourself a large payout.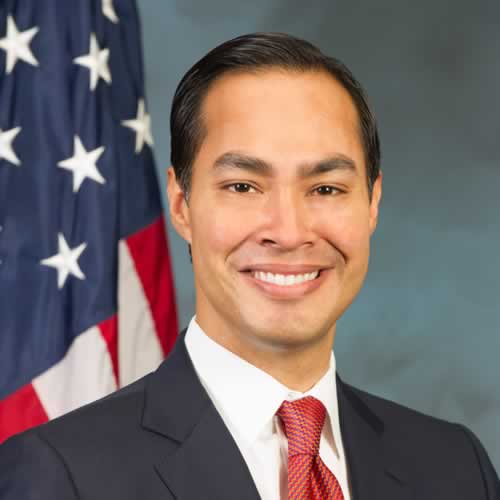 Is It Legal To Bet On The 2020 Presidential Election?
Let us be the first to tell you that it is legal to bet on the 2020 Presidential elections. There are currently no laws in place that make betting on the elections unlawful. But, sportsbooks in the United States do have to follow certain rules. None of the state-based sportsbooks in the country can offer odds on the election. Lawmakers want people to vote without having their bets in mind. With that said, going to an online offshore sportsbook is not against the law and you are allowed to bet on Julian Castro or any other candidate on our recommended offshore sportsbooks.
Best Sites To Bet On Julian Castro
Due to the laws in the US, you are not going to find any state-based sportsbooks. But that doesn't mean that it is against the laws to bet on Julian Castro to win the Presidential elections, it just means that you have to find another source to do so. That is where online offshore sportsbooks come in. Instead of looking for these online books yourself, we have accumulated a list of online sportsbooks down below. You can read our review of them to get a feel of what these websites offer.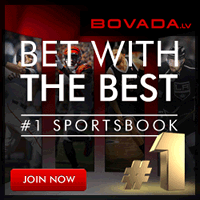 The number one website to bet on the 2020 elections is undoubtedly going to be Bovada. This online offshore sportsbook offers you plenty of ways for you to bet on the election, including betting on who is going to become the nominee for the Democrats and the Republicans. You can wager on which party you think is going to win and who you think is going to become the next President of the United States.
Bovada offers you plenty of ways to get started on their website. If you are a user of Bitcoin or you are thinking about starting, then Bovada has the perfect bonus for you. Bovada offers a 75% matching bonus for up to $750 for your Bitcoin deposit. All you need to do is use the promo code BTCSWB750 when you are depositing using Bitcoin at the cashier. It is an excellent way to give your account an extra boost so you can bet on the Julian Castro odds.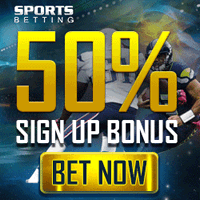 SportsBetting is one of the most consistent online offshore sportsbooks out there. They always have up to date odds available on Julian Castro and the rest of the 2020 Presidential election candidates. If you are interested in the Julian Castro betting odds and you want fair odds on him, then you should definitely consider signing up for your free account on SportsBetting.
Now that you have your free account, you can use exclusive bonuses to help fund your account. The 50% Welcome Bonus is the perfect promotion for new users. If you use the promo code BOL1000 at the cashier when you are making your first deposit, you will get a 50% bonus for up to $1,000. Using this promotion is a great way for you to get started with your new SportsBetting account. You can use that money to bet on the Julian Castro odds and win cash if he becomes the next President of the United States.
2020 Presidential Candidate Bio: Julian Castro
Democratic Candidate Julian Castro was born on September 16, 1974, in San Antonio, Texas. Castro has an identical twin brother, Joaquin Castro, who is a member of the US House of Representatives from Texas(D-20). Castro's parents are Maria "Rosie" Castro and Jessie Guzman. The couple never married and broke up when Castro was eight years old. He and his brother were raised Catholic by their mother, a political activist who helped establish the controversial Chicano political party La Raza Unida (aka UnidosUS). Castro credits his mother as the reason why he and his brother chose professions in politics. Castro attended Stanford University where he graduated in 1996 with a bachelor's degree in political science and communications. Considering a political career, Castro applied to Harvard Law School and was accepted. He graduated with his law degree in 2000. Castro married wife Erica Lira in 2007, and the couple has two children.
From 2001-2005, Castro was a member of the San Antonio City council. During his time as a councilman, he advocated for the largely Hispanic community by opposing the construction of a PGA golf course and large-scale real estate development. In 2009, Castro became the Mayor of San Antonio, and he was later the first San Antonio mayor to be the grand marshal of the Pride Parade (2009, 2011). After being offered a job by former President Barack Obama, he left his mayoral position in 2014 to become the 16th United States Secretary of Housing and Urban Development. He left his role in that capacity when Donald J. Trump took office as the 45th US President on January 20, 2017. On January 12, 2019, Julian Castro announced his intent to run in the Democratic primary for the 2020 Presidential election. At the time of the election, he will be 46 years old. If Castro wins the general election, he will become the first Hispanic and Latin American president of the United States.