Current 2020 Presidential Betting Odds For Pete Buttigieg
Mayor Pete Buttigieg has been a frontrunner ever since he entered the race. Not bad for the Mayor of South Bend. Buttigieg is still warm on the boards at most offshore election betting sites, and his current 2020 presidential betting odds are looking solid. Many Democratic donators are looking at the mayor as a strong representative of the future of the Democratic party. They like his message and the fact that he is a young gay mayor. But is that enough to propel him to the Democratic nomination?
Well, Buttigieg certainly a contender to winning the Democratic nomination. At the very least, he is in the eyes of political bettors. Buttigieg is currently sitting at about +800 at Bovada to take the DNC nomination. Buttigieg pulling +1400 odds to actually win the Presidential election outright. He is currently slipping in the odds boards but he is doing much better than those who are in the middle or back of the pack. If Buttigieg wants to stay relevant, he will need to keep campaigning with his own message and differentiate himself from everybody else.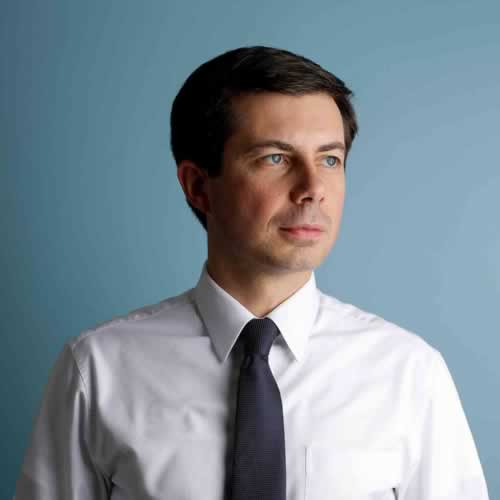 Is It Legal To Wager On The 2020 Election?
If you want to bet on the Mayor from South Bend, you should take comfort in knowing that it is absolutely to do so. The only issue is that sportsbooks based in the United States do not and cannot take action on the election. This is likely due to the fact that governments do not want election results to be swayed to due bets. As understandable as that is, people still want to bet on the election. With online offshore sportsbooks, you can do that.
Best Sites To Bet On Pete Buttigieg Odds
If you want to bet on Pete Buttigieg, you will need the right online offshore sportsbook to do so. Not every online sportsbook will have your best interest in mind and it is best that you avoid them completely. But do not worry, we have searched the high and low on the internet and have a list of the very best online offshore sportsbooks that take action on the elections. We use these sites ourselves to bet on the elections and we highly recommend you do so yourself.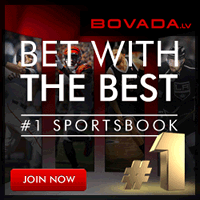 Considered to be the industry leader for online offshore sportsbooks and political betting, Bovada should be your number one pick for election betting. The reason for this is that they have well over a decade of experience and is one of the most trusted sportsbooks in the world. Any time Buttigieg comes up with a new plan or makes waves in the news, Bovada is the first to update their odds. Not only that, signing up is free.
If you want to make the most of your free account when you bet on Buttigieg, you need to check out their 50% Welcome Bonus. On your first deposit on Bovada, you will receive a 50% matching bonus that is good for up to $250. This is an excellent way to get started on political betting and gives you a bit of extra cash to bet on Pete Buttigieg.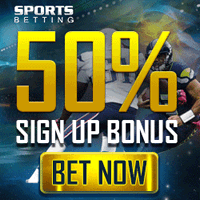 If you want one of the industry leaders for political betting and a site that has plenty of promotions, then you have to check out SportsBetting. Even though it is called SportsBetting, this site is also well known for their election odds as well. That means you will have no problem betting on Pete Buttigieg on this website. Best of all, signing up is free. We highly recommend you check out SportsBetting.
If you need more reasons to create your SportsBetting account, they have plenty of incentives to do so. SportsBetting has plenty of ongoing promotions that are always happening. One of the best promotions they have is for cryptocurrency users. If you use Bitcoin, Bitcoin Cash, Ethereum, DASH, or Litecoin, then you can take advantage of their 100% 1st time crypto bonus. On your first crypto deposit, you will be matched 100% for up to $1,000. Just enter the promo code 100CRYPTO and you can use that money to bet on Pete Buttigieg.
2020 Presidential Candidate Bio: Pete Buttigieg
Peter Paul Montgomery Buttigieg is the current mayor of South Bend, Indiana, and is a democratic candidate for the 2020 Presidential Election. Mayor Buttigieg was born in South Bend, Indiana, on January 19, 1982. During his senior year of high school, Buttigieg won first prize in the "JFK Profiles in Courage" essay contest, writing about US Congressman Bernie Sanders of Vermont. Like many politicians and political hopefuls, Buttigieg attended Harvard College, graduating in 2005. After that, Buttigieg was a recipient of a Rhodes Scholarship, obtaining a BA degree in philosophy, economics, and politics in 2007 from Pembroke College (University of Oxford). In 2009, Buttigieg became a naval intelligence officer in the Navy reserve and endured a 7-month deployment in Afghanistan in 2014. He served as a Navy Reserve lieutenant until 2017. Thanks to his experience there, Buttigieg supports a national military draft. Buttigieg is a Catholic and is openly gay. Buttigieg's unusual name has proven difficult for many media outlets to pronounce. The correct pronunciation is "BOO-tee-judge." In June 2018, Buttigieg married junior high school teacher Chasten Glezman. They have no children.
Pete Buttigieg became the 32nd Mayor of South Bend, Indiana, on January 1, 2012. He is currently still employed by the state in that capacity. As mayor, Buttigieg has devoted his time to the "economic vibrancy" of the city. Mayor Buttigieg created a nightly laser light display along the St. Joseph River Trail as a public art installation. Because of the results of the 2016 presidential election, Buttigieg advocates for the abolition of the electoral college. On April 14, 2019, Buttigieg announced that he would be running for the democratic party nomination for the 2020 United States presidential election. At the time of the election, Buttigieg will be 38 years old. Currently, Buttigieg is among the frontrunners to win the DNC nomination. If Mayor Buttigieg becomes president, he will be the youngest to ever hold the office. He would also be the first openly gay president.