Current 2020 Presidential Betting Odds For Michael Bennet
The current 2020 Presidential betting odds for Michael Bennet show right now that he still does not have a lot of name recognition. Michael Bennet is a US senator from Colorado and he has held that position since 2009. Although he has a political background, not many people have faith that Bennet can become the next president. At first, he made it to the debates but as the qualifications have become much steeper, Bennet has failed to qualify for multiple debates. That, of course, gave Bennet's election odds a big hit.
At Bovada, odds boards currently say that Bennet has +20000 odds of becoming the Democratic nominee. Interestingly enough, Bennet currently does not have any odds on him to become the next President, which is not a good sign for the future. At this point, these odds for Bennet will not get any better. He has not qualified for any of the recent Democratic debates and he did not have a good showing during the first two. Plus, he has not improved his odds at all since the first Democratic debates. Bennet has a long road ahead of him if he hopes to improve his election odds at all. But if you were to wager on him and he does win, that would be a huge payday for you.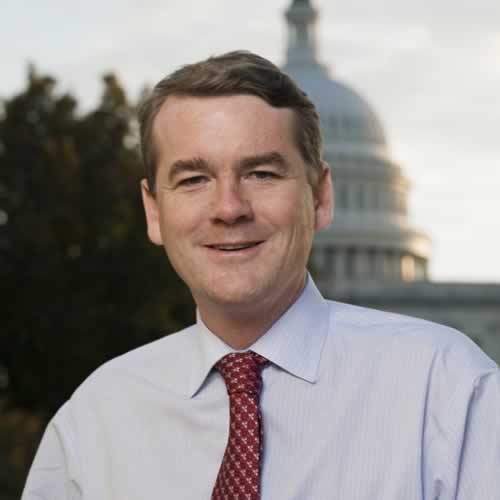 Is It Legal To Bet On The 2020 Presidential Election?
It is completely legal to wager on the 2020 Presidential election? Yes. Sportsbooks all over the internet will have plenty of options to place bets on Michael Bennet and other election odds. Brick and mortar sportsbooks do not yet offer political betting markets in the US, but offshore books have for decades. If you want a legal option for betting on the upcoming presidential election, overseas sportsbooks are the best bet.
Best Sites to Bet On Michael Bennet Odds
There are quite a few internet sports betting sites where a bettor will be able to wager on Michael Bennet. When choosing a sportsbook, it is always a good idea to join more than one in order to find a greater variety of political betting odds. Bettors should also look into bonuses, special features like mobile betting, and customer service. Some of the leading sports betting sites for 2020 election odds on Michael Bennet include Bovada, SportsBetting, BetOnline, and MyBookie.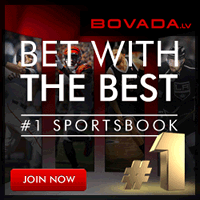 One Of The Best Sportsbooks On The Internet
Bovada is a sportsbook that has it all. From prop bets to regular bets, they have any wager you could possibly think of and that goes for the 2020 Presidential Election and candidate Michael Bennet. When the Presidential Election for 2020 comes around, there will be plenty more bets to be placed. As of right now, they have many campaigning wagers available for Michael Bennet. Their signup process is simple and making your initial deposit allows you for a 50% match up to $250 in free money to wager with. There is no promo code needed to receive this reward. Not only do they have the greatest odds, but the entire experience is also the best of any internet sportsbook for their customers. Their sportsbook is easily accessible on any device that has internet capabilities. Bovada is a secure site which means that you'll never have to worry about your information being taken by a third party. When it comes to wagering on the 2020 Presidential Election and candidate Michael Bennet, look no further than Bovada for all of your political betting needs.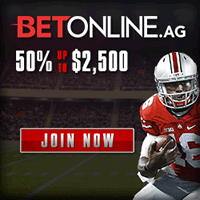 Full of Bonuses For 2020 Election Odds
BetOnline is a terrific sportsbook with a matching reputation. Not only do they have a multitude of bets to be placed on political action they are great at what they do. Odds and information for the 2020 Presidential Election are already available as well as wagers for candidate Michael Bennet. They offer countless promotions to their members, including a bonus for new members to match 50% of your initial bonus up to $1000 in free wagers with the promo code BOL1000. That's money you can use to place on any bets within their website. If you're looking for a wonderful, secure, easy experience, BetOnline has it all. They will have bets going on from the campaigns all the way through to the elections. You will always receive the best value when you're a member of BetOnline. They also have a lifetime bonus guarantee that will match every deposit you make each time by 25% for a total of $500 in free wagers. This is a site definitely worth looking into when looking to place bets on the 2020 Presidential Election.
2020 Presidential Candidate Bio: Michael Bennet
Michael Bennet (Senator, Colorado) was born in New Delhi, India and is the son of Douglas J. Bennet. His father served as an aide to Chester Bowles, who was the former U.S. ambassador to India, and was also in charge of the United States Agency for International Development under President Jimmy Carter. Senator Bennet's grandfather also served as an economic advisor in the Franklin D. Roosevelt administration. His mother, Susanne Christine, is a Jewish Holocaust survivor and emigrated to the US in 1950. Michael Bennet himself has claimed that he does not affiliate with any specific religion but does believe in God. Bennet grew up in Washington D.C. and eventually earned his B.A. degree in history from Wesleyan University. After that, Bennet earned his J.D. degree from Yale Law School where he served as Editor-in-Chief of the Yale Law Journal.
Michael Bennet went on to marry Earthjustice Legal Defense Fund attorney Susan Diane Daggett in 1997. They have three daughters together, all of whom live in Colorado. Bennet announced on April 3, 2019, that he had been diagnosed with prostate cancer but underwent surgery to cure himself. His office has stated that the procedure was a success and that he should be in good health as he makes his 2020 presidential campaign run part of the Democratic party.
Senator Bennet began his career in 1995 as Counsel to the U.S. deputy attorney general. After that, he moved on to a brief stint where he served as a special assistant U.S. attorney in Connecticut in 1997. After that, he moved onto the private sector where he worked for six years as the managing director for Anschutz Investment Co. He then moved back to the public sector by serving as the chief to staff to the mayor of Denver from 2003-2005. After that role, he took his talents to work in education as the Superintendent of Denver Public Schools from 2005-2009. Since then Michael Bennet has represented the state of Colorado as a U.S. senator. He was originally appointed to the seat by then Colorado Governor Bill Ritter to fill the vacancy left by United States Secretary of the Interior Ken Salazar. Bennet has since won two reelections and hopes to be elected president in 2020.